Assassin's Creed Valhalla lets you dual wield almost anything - even two shields, if you want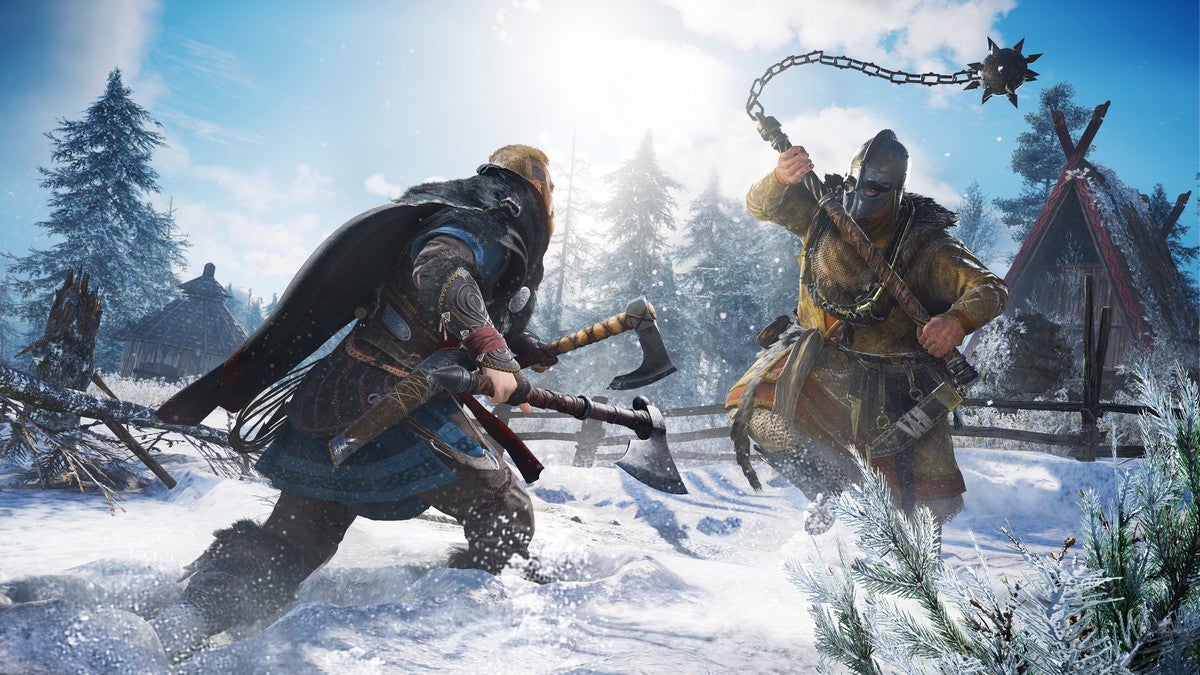 It was recently confirmed that Assassin's Creed Valhalla dual wield options will allow you to double up on almost anything - even two shields, if you fancy.

Creative director Ashraf Ismail mentioned Valhalla's dual-wielding system in a recently unveiled developer commentary trailer, which you can check out in the video embedded below. Ismail specifically mentions that you can choose to dual-wield shields if you want, which could hypothetically allow you to charge into battle like the devastating bulwark of berserk you are.
"A throwing axe is an ability you have in the game," Ismail mentions in the developer commentary. This will come as welcome news to God of War fans, who likely developed a certain adroitness for Kratos' iconic Leviathan Axe in Santa Monica Studio's most recent tale of god-slaying. "Dual wielding is a big part of the game and it's very open - you can pretty much dual wield all combinations of weapons that we have. If you want to dual wield two shields, we'll let you do that."
Ismail also discusses other aspects of Valhalla's combat system in the dev commentary, explicitly noting that fights will be particularly brutal. "The combat of this period - if we're going to make a Viking game, the combat needs to be visceral," he explains. "It needs to be quite brutal, so you meet quite impressive enemies. We call [these guys] the ringleaders, a leader on the battlefield who is able to rally the troops and has some unique capacities. He's very armoured." Luckily, you can be very armoured too if you opt to rock akimbo shields.
If you're hungry for more Assassin's Creed Valhalla, fret not, for we have all of the details. Your first point of order should be to check out the official Assassin's Creed Valhalla trailer. Once you've checked that off the list, read up on how the events of Valhalla are set to transpire in Dark Ages England, where you will apparently be able to play through the "ultimate Viking fantasy."
It's also been confirmed that there are 15 studios working on Assassin's Creed Valhalla, and that both the male and female protagonists will be considered canon. Assassin's Creed Valhalla will be included in the Inside Xbox presentation scheduled for May 7, which will showcase a range of Xbox Series X games.