Both male and female characters are canon in Assassin's Creed Valhalla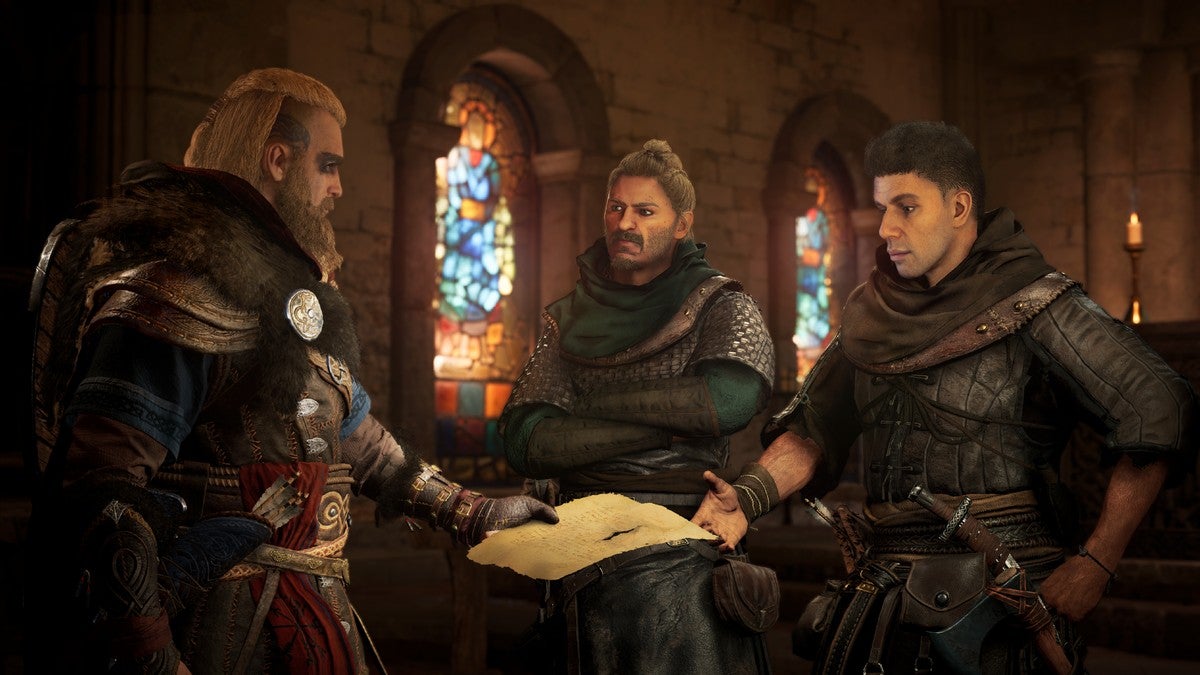 It was recently confirmed that both Assassin's Creed Valhalla characters will be considered canon.

The news comes straight from source, with Ubisoft Montreal narrative director Darby McDevitt explaining that both the male and female protagonists for Assassin's Creed Valhalla will be equally canonical.
McDevitt originally shared details of Valhalla's female protagonist, Eivor, on Twitter. Check out the tweet below.
Shortly after McDevitt introduced Cecilie Stenspil, the voice actress for Eivor, a curious fan responded to the tweet. "But who is canon, the female side or male side?" they asked. "I would love the female side canon like Kassandra."
McDevitt replied by clarifying that both Assassin's Creed Valhalla characters are canon - but players will have to wait until they play the game to understand how Ubi intends to go about that.
Both choices are canon, but we're not going to spoil how we managed that trick until you play the game. 😎

— Darby McDevitt (@DarbyMcDevitt) April 30, 2020
Naturally this has resulted in the putrid boiling of manbaby piss, but for the most part fans are relieved to hear that both Assassin's Creed Valhalla characters will be equally represented. It's still somewhat strange that Eivor was revealed as a figurine as opposed to being included alongside the male protagonist in the initial reveal, but it's refreshing to know that character choice won't affect how the game plays out, and that both options are perfectly valid and canonical.
If you're still catching up with all of the Valhalla buzz from the last couple of days, we've got you covered. As it turns out, a whopping 15 studios will be collaborating on Assassin's Creed Valhalla. You can also check out the official Assassin's Creed Valhalla trailer here. Valhalla will take us to Dark Ages England this holiday, and will apparently allow you to live out the "ultimate Viking fantasy."
In related news, the first batch of Xbox Series X games will be shown during the Inside Xbox showcase on May 7, and Assassin's Creed Valhalla will be included.