Assassin's Creed Valhalla will let you live out "the ultimate Viking fantasy"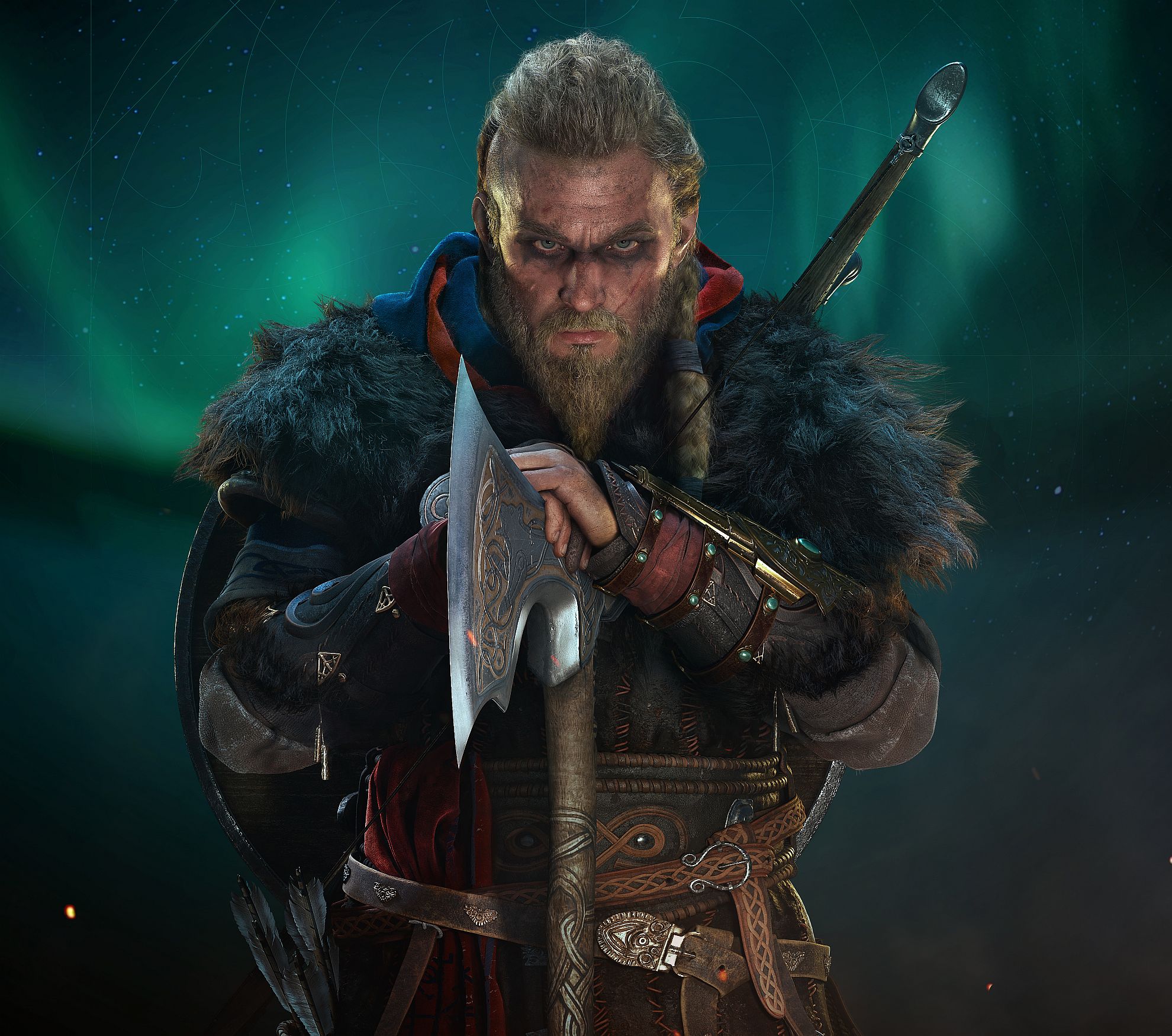 Assassin's Creed Valhalla was revealed today in a new trailer and a small information drop by Ubisoft. But more details on the game have been revealed in an interview with lead producer Julien Laferrière.
Speaking with Eurogamer, according to Laferrière, the Assassin's Creed Valhalla teams worked hard to ensure the game's portrayal of Vikings didn't just focus on the warrior aspect, as the game also features an emphasis on the rich culture and mythology. Ubisoft found a way to incorporate Viking lore into the Assassin's Creed lore, and while Laferrière didn't wish to spoil that aspect of the game, you can expect Norse gods to play a part.
"They were believed to be roaming the earth, involved in fights - that was part of the Viking spirituality, said Laferrière. "And that's how we treat it in the game, which is true to beliefs and practices at the time."
The raven, which is associated with Odin in Norse mythology, will be your animal companion in the game, similar to how eagles are in other Assassin's Creed titles, and it will feature new abilities.
Tying into Norse lore is the present-day Assassin's Creed lore, which will continue the story of Layla. The present-day story will be blended into a "new experience for players," and it will be playable.
As part of today's announcement, it was also revealed you will be able to create your own settlement in the game, which will act as a hub for your character. This settlement will be founded in England, and the game's narrative will be built around this settlement.
"It's your own Viking village you'll see prosper and grow, and which your clanmates will live in," said Laferrière. "It's at the center of our quests and the center of the decisions you make. We want players to see the consequences of their actions."
As it grows, new buildings such as a blacksmith and barracks will become available and will feature the ability to customize and upgrade.
You can expect the decisions you make in the game, whether through battle, political alliances, or dialogue choices, to have an effect on your community. Here, you will also see "romances play out," if you want to have a romantic dalliance, that is.
Laferrière said that instead of exploring territories and having no reason to return once explored, the settlement will "change that structure."
"You'll go on an adventure and then be encouraged to come back to your settlement," said Laferrière. "It changes the way we're playing the game we're making - at least, that's the bet we're making."
In the game, you will also encounter King Alfred, also known as Alfred the Great who was the King of Wessex and of the Anglo-Saxons. He spent several years fighting Viking invasions. While in the trailer he seems to be depicted as the villain, in the game you will find him more of a "complex character" upon meeting him.
"He is shown in that [villainous] way in the trailer but over the course of the game, you'll see there's a lot more nuance to him," Laferrière said. "Alfred the Great is a very important historical figure we want to treat right, and to do so it's all in the subtleties and nuances you'll find."
As with past Assassins' Creed titles, you will once again be able to travel across the map on water. This will be accomplished using longships, and will also act as the "fastest method of escape after launching an assault on a waterside fort."
When you encounter a military location on one of the English rivers, you will be able to raid it. Just jump off your longship and live out "the ultimate Viking fantasy," while also gathering resources to take back and upgrade your settlement. You may also acquire "additional firepower to help take down higher level bandits in the region."
Assassin's Creed Valhalla will release worldwide holiday 2020 on Xbox Series X, PlayStation 5, Xbox One, PlayStation 4, Stadia, and for Windows PC exclusively on both the Epic Games Store and the Ubisoft Store. It will also be available through Ubisoft's subscription service Uplay+.
We'll get our first look at gameplay on May 7 during an Inside Xbox episode.