Here's why the hidden blade is no longer hidden in Assassin's Creed Valhalla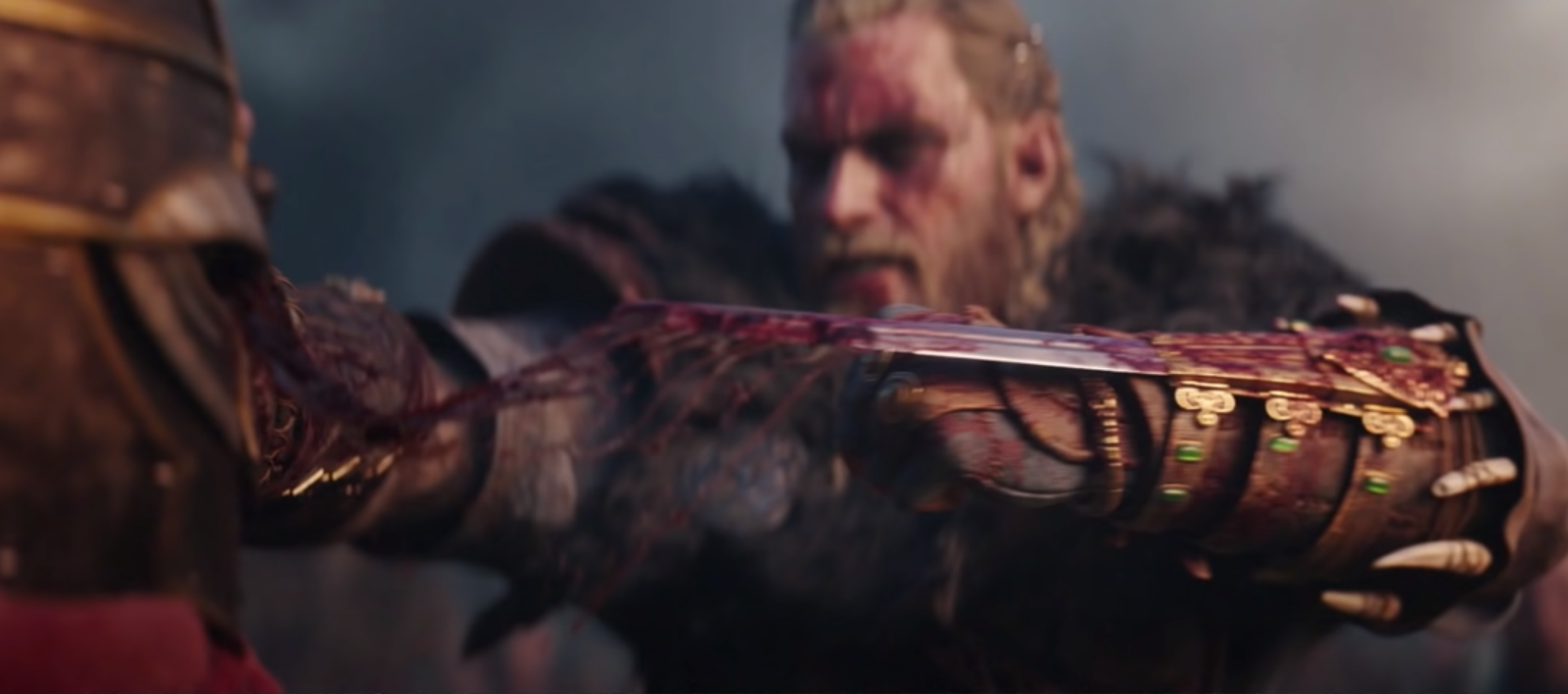 If you watched yesterday's CGI trailer for Assassin's Creed Valhalla, you might have noticed the reveal of the hidden blade. Except it's not really hidden anymore, being strapped instead to protagonist Eivor's forearm and in plain view.
Creative director Ashraf Ismail revealed the reason for this in a developer commentary video. Turns out, Eivor just thought it was too cool to hide.
"We're building a Viking fantasy," Ismail explained. "We wanted players to live in the boots of a Viking warrior and to fully live within that fantasy, but this is within the Assassin's Creed world. And so, in our journey Eivor does meet with Assassins. Eivor doesn't necessarily know what that means, but there is some kind of common ground that they have and these are people that Eivor will work with.
"At some point, Eivor does receive a hidden blade - that's something that happens quite early on. We don't want to get into any spoiler territory or explain why the connection is there, but it is something that's very important and significant to the journey of this game. And so when Eivor receives this hidden blade, Eivor puts it on and believes that this is such a kick-ass weapon so why would you want to hide it from your enemies?"
Narrative director Darby McDevitt also said that the team worked hard to make sure the Viking and Assassins plots gelled. "We spent a lot of time intertwining and overlapping threads to make sure that every moment feels connected and integrated," he said.
Ubisoft also revealed that you'll be able to play as a male or female Eivor, and either choice is actually canonical to the story.
Assassin's Creed Valhalla is coming to PS4, Xbox One, PC, PS5, and Xbox Series X this holiday. We'll get our first look at gameplay on May 7, in Microsoft's Xbox showcase.
You can watch the full Assassin's Creed Valhalla CGI trailer here, without commentary.