Ubisoft still plans to release "five new triple-A games" in 2020-21 - Q3 financials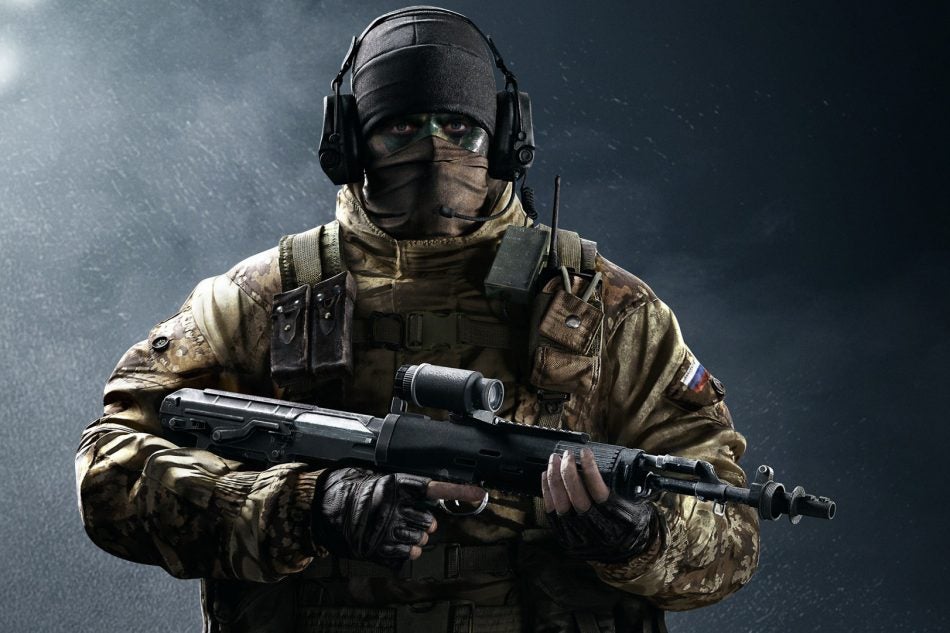 Rainbow Six Siege and Uplay are doing well for Ubisoft, and the company said it still has plans to release five triple-A games during its next fiscal year which begins in April - but Beyond Good and Evil 2 isn't one of them.
Ubisoft reported its third-quarter earnings today, noting that Rainbow Six Siege has over 55 million registered users now, and saw a record high of Monthly Active Users during December.
The game also saw accelerated growth in the third fiscal quarter.
Uplay also saw an increase in sales during the quarter, with Ubisoft noting revenue was up by 73% during the first nine months of the fiscal year 2019-20.
Uplay+ engagement was also up and the company sees it as an opportunity to continue bringing in new customers, and it plans on continuing to grow the service.
This period also saw steep rises in sell-through and daily engagement for Assassin's Creed Odyssey.
While the quarter came in below expectations, the company saw a nice increase in back catalog sales of Rainbow Six Siege, Assassin's Creed Odyssey, The Crew 2, and Mario + Rabbids Kingdom Battle, and the release of Just Dance 2020.
Upcoming titles
In the report, Ubisoft notes it has shifted its focus to its high-potential titles and is excited to release "five new AAA games in 2020-21." Three of these are Gods and Monsters, Rainbow Six Quarantine, and Watch Dogs: Legion. Three will be released during Q3 2020 (September - December), and the other two will be released during the Q4 (January - March 2021) period.
The other two titles, according to the company are from its "biggest franchises".
We're not sure where Beyond Good and Evil 2 fits in the release schedule, but CEO Yves Guillemot said it is not one of the aforementioned five triple-A titles. While Guillemot wouldn't say when to expect it, we could be waiting until at least 2022 to play it.
Development on Skull and Bones is still ongoing, and it is not expected until sometime around the end of the next fiscal year which ends March 31, 2021.
During its call to investors, Ubisoft said at E3 2020 it will talk more about its upcoming slate, and it's looking forward to leveraging next-generation hardware which will support previous-generation titles.
The company also released its current schedule, which only covers the current quarter. Most of its big games, like Watch Dogs Legion and Rainbow Six Quarantine, won't see a release until the next fiscal year which beings in April.
During its last call to investors, it was revealed Gods and Monsters, as well as Watch Dogs Legion, will be released during the second half of 2020. This means not to expect either game until some time after July 1. Rainbow Six Quarantine was expected sometime on or after April 1, but the release schedule posted today only contains games or seasons slated for the current quarter.
The only big titles slated for release for this quarter are For Honor Season 4, The Division 2 Episode 3 (plus the game's release on Stadia), Rainbow Six Siege Year 5 Season 1, and Ghost Recon Breakpoint's Deep State expansion. Other titles for the current quarter coming to console or PC are Jeopardy, Wheel of Fortune and Uno Flip.
The money end
As a whole, for the third quarter ending December 31, sales came to €416.2 million ($456.86 million), down 25.9%, compared to €562.0 million year-over-year (yoy).
Net bookings for third-quarter 2019-20 totaled €455.5 million( $500 million), down 24.8% compared to €605.8 million yoy.
PC was the number one platform for net bookings during the third quarter, followed by PS4. Switch and Xbox One tied at 15% and mobile made up 17% of net bookings.