Rumor - Battlefront 3 leaked by GameSpy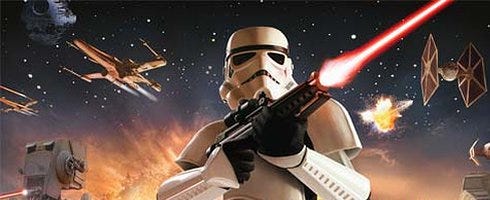 A massive rumor, and one not to get too excited over because - well it's a rumor - has GameSpy accidentally outing Star Wars: Battlefront 3.
According to a fan based Battlefront 3 site, there's a list supposedly from a program that allows you to check out the servers GameSpy host for gaming.
In a screen of the list, plain as the nose on your face, is a listing for Star Wars: Battlefront 3.
The site that posted this admits that it's possible to fake this, but it's there for your critiquing eye anyway.
Undoubtedly, BF3's the game rumor that never seems to die, ya know. Last we heard, it was rumored that since Free Radical lost the rights on the game, that Rebellion took it over - this was after a former-Free Radical employee leaked game shots and Lucasarts called for the offending material to be removed.
Rebellion then announced Star Wars Battlefront: Elite Squadron, and we have heard nothing since - until today.
We'll shoot a mail off just in case, but if true, don't expect Lucasarts to admit it's real, until the firm is damn good and ready to reveal the game.
If it ever happens at all.