Crystal Dynamics wasn't intentionally vague over Rise of the Tomb Raider's Xbox One exclusivity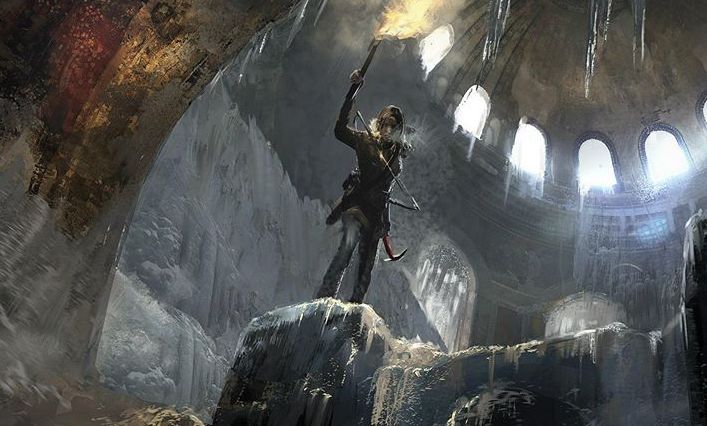 Crystal Dynamics says it didn't mean to confuse or mislead fans when it announced Rise of the Tomb Raider's exclusivity to Xbox One at gamescom.
Yes, the language used was extremely vague. Still, most people figured it would eventually land on PC and PlayStation 4. It's just no one was quite sure due to said vagueness, and a blog post from studio head Darrel Gallagher after the fact, didn't provide fans with any confidence whatsoever on an eventual PC or PS4 version of the game.
Overnight, Crystal Dynamics has tried to clear some of this up in an FAQ on the Tomb Raider Tumblr (thanks, AGB) stating it didn't make the exclusivity "decision lightly," and apologized for not being completely upfront.
"Our goal is to build the best game that we possibly can, and our relationship with Microsoft will help us realize our vision for the game," said the FAQ. "The Microsoft gamescom stage was a great place to make the initial announcement, but not necessarily to go into details."
As far as Microsoft, Square Enix or Crystal Dynamics not stating upfront it was a timed exclusive, the firm said it "certainly didn't intend to cause any confusion with the announcement."
It took Microsoft being pressed on the matter to admit the next Lara Croft game's exclusivity had a duration, but not until after all parties involved caused a massive shitstorm.
Rise of the Tomb raider is a timed exclusive and slated for a holiday 2015 release on Xbox One.