RAGE screens aim for biggest ever record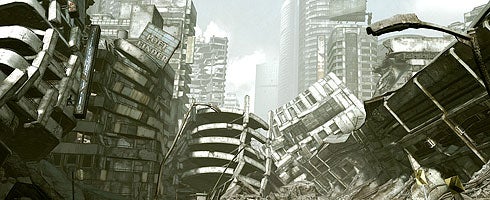 Bethesda's released what are surely the biggest ever pictures of a video game, putting out three mega-texture-based RAGE images at 25,600x9,080 each.
The shots were used to cover the Bethesda booth at E3 this year, and are available in wallpaper packs as well as undiluted TIFs.
The super-shots will cost you a minimum of 282Mb. Only you know if you have a "rig" capable of handling these bad boys.
RAGE is id's next game, an FPS with driving stuff set in what is apparently some of the most amazing tech you're going to see this gen.
It'll release next year for PC, PS3 and 360 (on two DVDs).
Check out our chat with id's Tim Willits at Bethesda's pre-E3 event while you're waiting for the shots to download.