Willits: Rage on 360 will ship on two DVDs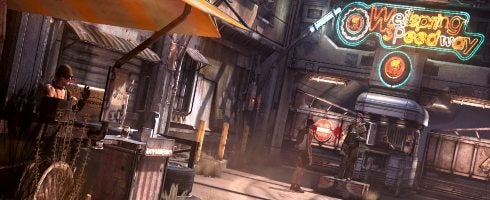 id Software's Tim Willits has told VG247 that Rage on Xbox 360 will ship with two DVDs.
Speaking to us last week at a Bethesda pre-E3 event in France - contrary to what firm boss Todd Hollenshed last year - the reason for the game to ship on two discs is down to storage limitation, and not for single-player and multiplayer on each disc.
"No, he was incorrect," Willits said on Hollenshed's comments last August. "Disc 1 will be the first half of the game and Disc 2 will be the second half."
"There's a logical break where you go, 'OK, let's go to this part of the world'," he added, "so there's no reason to switch discs, and stuff. Multiplayer will be on the disc, so you won't have to switch discs for multiplayer, or anything."
As previously announced, the game will ship on one Blu-ray disc for PlayStation 3.
Get our full interview with Tim Willits here.
Rage releases next year for 360, PC, Mac, and PS3.