Rage 2 reviews round-up, all the scores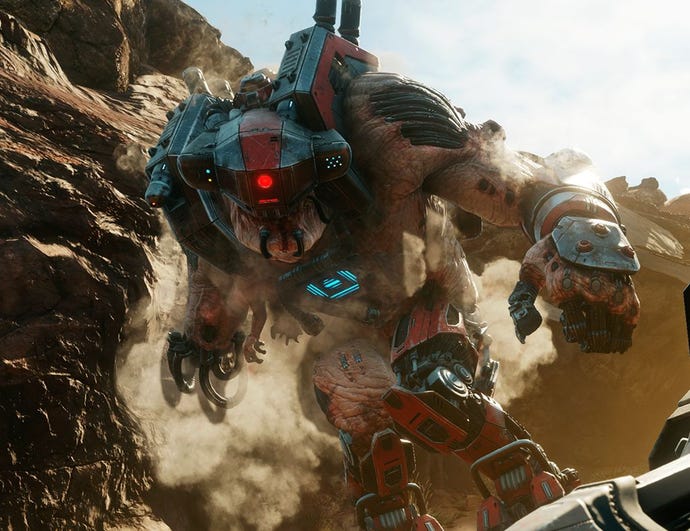 Rage 2 may have started out as a sequel few asked for, but it's now looking more likely that it's a game many will be eager to play.
Rage 2 is a bit of an unusual project. The majority of the game's open world, characters, quests and everything else you're going to come across was created by Just Cause developer Avalanche.
Shooting mechanics, however, were designed by the masters at id Software. This unusual pairing was publisher Bethesda's decision, and - according to early impressions - seems to have paid off in spades.
Rage 2 is much more of a power fantasy than its predecessor, offering an abundance of movement and combat abilities for players to unlock and experiment with. This has been demonstrated time and again in gameplay footage, and it looks like the game makes good on that promise.
Rage 2 is also bringing back cheat codes, which take the form of announcers commentating on your various in-game antics. The list includes the NBA Jam announcer, British actor Danny Dyer and more.
If you're getting the game on PC, you may be elated to know that version supports uncapped framerate, adjustable FOV and requires some modest hardware to run well. While the game is available on Steam, keys purchased from third-party websites are limited to Bethesda's own launcher.
Here are all the reviews we've spotted so far:
Rage 2 is out tomorrow, May 14 on PC, PS4, and Xbox One.