Rage 2's NBA Jam announcer is just one of many ridiculous cheats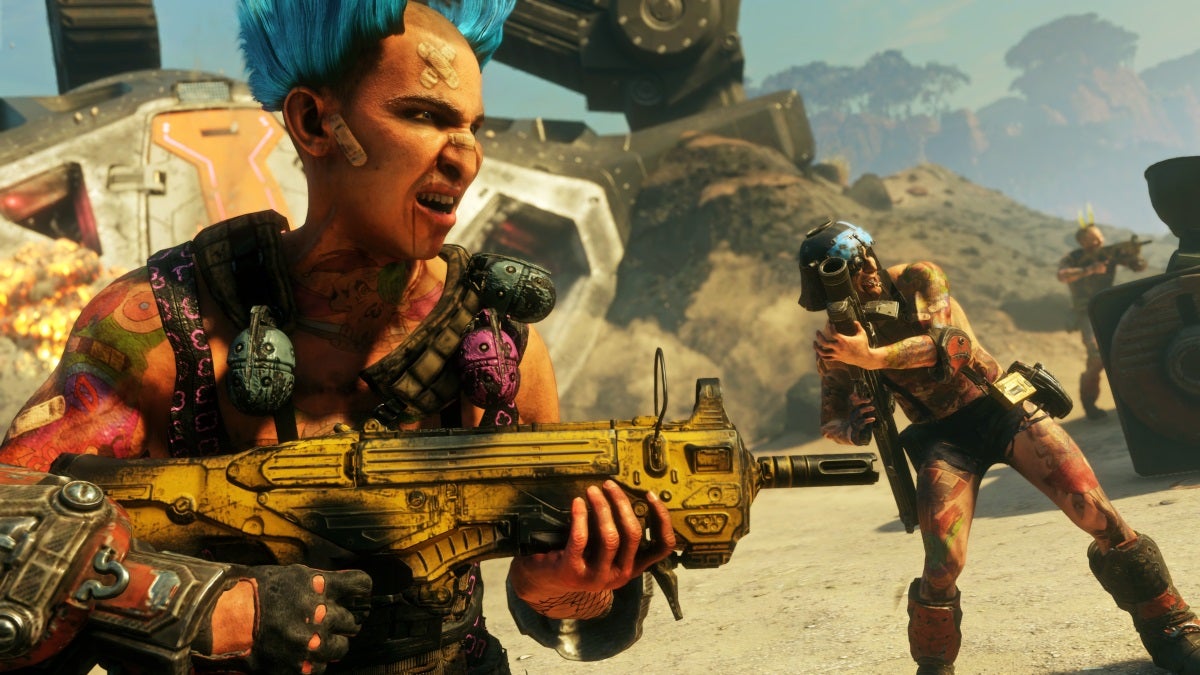 Rage 2 is making cheats part of the experience.
Rage 2 has plenty of cheats, and this week's He's on Fire DLC - which adds NBA Jam announcer Tim Kitzrow - was just one of many coming to the game.
The game will feature several cheats at launch, some available early as a pre-order bonus, or as part of the deluxe edition. But all cheats will be obtainable in the game by locating an NPC called The Wasteland Wizard, who sells a rotating collection of them for in-game currency.
Bethesda stressed that cheats won't be sold for real-money. Some of them spawn in the help of an NPC, others modify your abilities or the environment like dropping explosive barrels, or electrocuting enemies.
He's on Fire is not the only voiced cheat, either. Bethesda teased more commentary from British actor Danny Dyer, and Australian YouTuber Ozzy Man Reviews. A full reveal is happening this Friday, but in the meantime, you can watch the teaser clips below.
Voice pack cheat codes? Let's haavvve it! pic.twitter.com/IxHh18L8k5

— Bethesda UK (@Bethesda_UK) April 2, 2019
Nice voice packs. But hold my beer. CC @OzzyManReviews pic.twitter.com/8VKCQ6wMqI

— Bethesda ANZ (@Bethesda_ANZ) April 2, 2019
More cheats will be added in the weeks following the game's release. Here are all confirmed, gameplay-modifying cheats so far:
He's on Fire: Voiceover legend Tim Kitzrow lends his very familiar talents to Rage 2.
Git Gud: The player becomes electric, electrocuting any enemies that get too close.
Klegg Support: Klegg Clayton is spawned as a friendly AI companion.
Phoenix Rejector Seat: As opposed to the Phoenix's Ejector Seat, which does what it says on the tin and ejects the player from the vehicle, the Rejector Seat leaves the player on the ground and ejects the Phoenix into the air.
Rage 2 is out May 14 on PC, PS4, and Xbox One.