Rage 2 tops UK charts, but sales are down 75% on original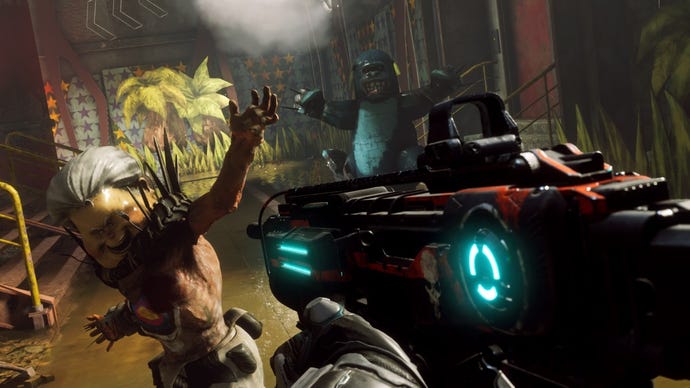 Though Rage 2 managed to beat Days Gone to the top spot, the game's launch week haul in the UK doesn't look promising.
Rage 2 launched last Tuesday in the UK and everywhere else in the world. At UK retail, the game claimed the top spot, but only managed to sell 25% of what the original Rage did at retail back in 2011.
It's a very disappointing result for Rage 2, especially considering its Tuesday release day, compared to the original's Friday. Rage 2 also launched in a relatively quiet May, as opposed to the much busier October.
Even taking into account that around 50% of sales in the UK are done digitally, this would still mean Rage 2 sold about as half in its opening week compared to the original. The figures in the US are likely better, but we'll have to wait for the NPD report to know for sure.
Elsewhere in the charts, new entry A Plague Tale: Innocence entered at number nine. The top five continue to look very familiar, as expected, with FIFA 19, Days Gone, Red Dead Redemption 2, and Mortal Kombat 11 holding strong.
See the top ten below:
Rage 2
Days Gone
FIFA 19
Mortal Kombat 11
Red Dead Redemption 2
Mario Kart 8 Deluxe
GTA 5
The Division 2
A Plague Tale: Innocence
New Super Mario Bros U
Thanks, GamesIndustry.