Pokemon Sword & Shield: release date, starter Pokemon, setting, new features and more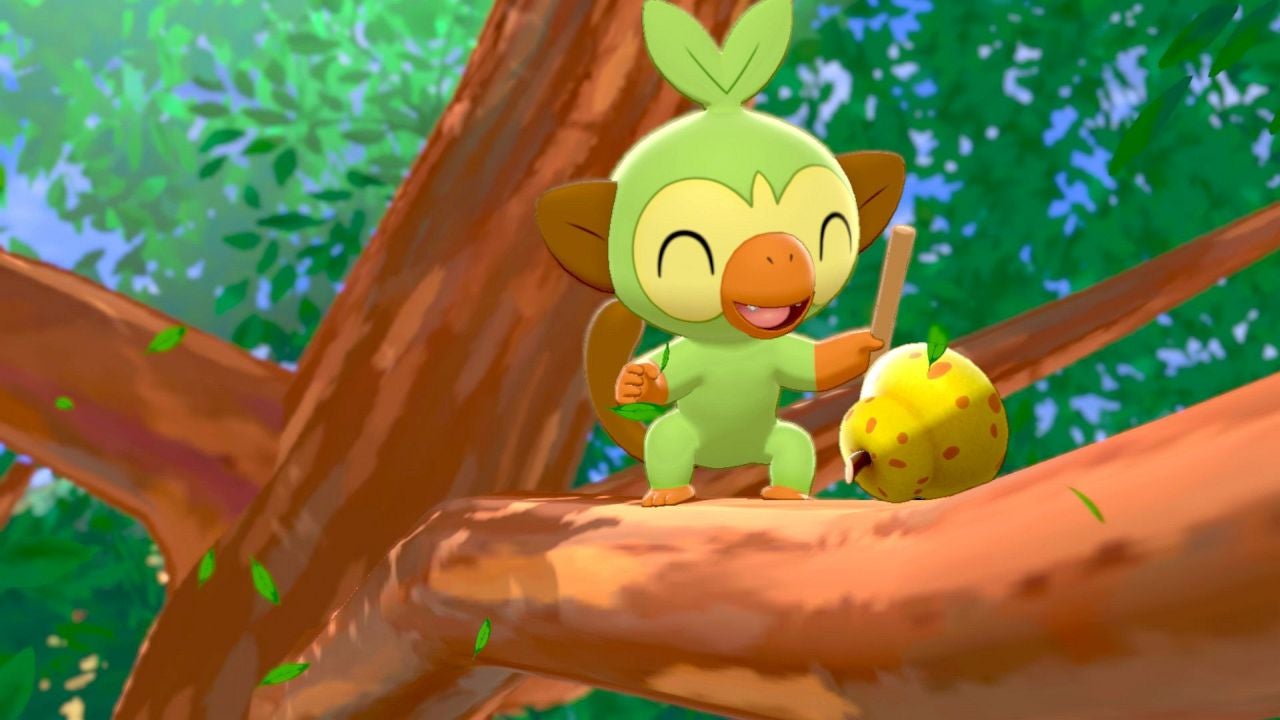 It's time for a new Pokemon generation. Soon trainers will be able to adventure in a new world in Pokemon Sword and Pokemon Shield - and there's a lot of new additions this time around.
Pokemon Sword and Shield represent a major shift for Pokemon: it's the first time the series has ventured off Nintendo's current handheld system to bring the main series to a full-power console - though of course that transfer is aided by the fact that Nintendo's Switch is both portable and TV-bound all at once. It's theoretically the best of both worlds.
It all looks pretty great - and developer Game Freak says that they're aiming to make this the "greatest Pokemon yet". After a step back into a more simplistic, beginner-friendly design in Pokemon Let's Go Pikachu and Eevee, this game is meant to be a fully-fledged, properly complex Pokemon experience once again.
On this page, we'll update regularly with everything we know about Pokemon Sword and Pokemon Shield - so bookmark it and keep checking back as we get closer to its release at the end of the year, as new Pokemon and features are announced.
Pokemon Sword & Shield release date
Let's just get this one out of the way up top: Pokemon Sword and Pokemon Shield will both release on Nintendo Switch on November 15, 2019. This is a worldwide release, and was announced as part of the special July Pokemon Direct broadcast.
What exactly will you be enjoying come November? Well, allow us to give you a guided tour of some of the features you can expect in Pokemon Sword and Shield...
Pokemon Sword & Shield starter Pokemon: meet Grooky, Scorbunny and Sobble
As always, trainers in Pokemon Sword and Pokemon Shield will get a choice between one of three all-new starter Pokemon as they begin their adventure in the Galar Region, an all-new area of the Pokemon World we've never seen before. As always the three starter Pokemon fall into the Fire, Grass and Water types, though who knows how they'll evolve. Which are you going to choose? Here's the new starter trio...
Grookey (Grass Starter): A mischievous Chimp Pokémon that is full of boundless curiosity.
Scorbunny (Fire Starter): A Rabbit Pokémon that is always running about, bursting with energy.
Sobble (Water Starter): A somewhat timid Water Lizard Pokémon that shoots out attacks as it hides itself in the water.
As it stands right now, we don't know anything about what the evolutions of these new starter Pokemon will be like, or what secondary Pokemon types their evolved forms will take on. As that becomes clear we'll update this page, of course.
Pokemon Sword & Shield Setting: The Galar Region
As always, a new Pokemon game means a new region of the Pokemon world to explore. The Pokemon world is much like our own, and past games have seen areas of the land, regions, based on places from the real world. Pokemon X and Y took place in an area designed to evoke part of France, for instance. Pokemon Black and White were based on New York City and the surrounding areas. Pokemon Sun and Moon was one of the most obvious settings to decipher, clearly based off Hawaii. Many of the original games are likewise based on various areas of Japan.
In Pokemon Sword and Pokemon Shield, the region you'll be exploring is the Galar region - and it appears to be based off part of the UK. The map has some recognizable nods to the UK and actually looks a little like the UK flipped upside down if you look carefully. On top of that, there's a distinct old-English feel to what we've seen of the world so far. We'll likely soon learn if that is correct via interviews - and a confirmation that this is a region near to Kalos, which is based off France, would also confirm that.
The Pokemon Company describe Galar as "an expansive region with diverse environments— an idyllic countryside, contemporary cities, thick forest, and craggy, snow-covered mountains. The people and the Pokemon who live there work together closely to develop the industries in the region. Fans will have the opportunity to visit various Gyms in the Galar region in their quest to become Champion."
Galar will of course be home to new breeds of Pokemon - though we haven't been introduced to any apart from the starter Pokemon just yet.
New Features & Pokemon in Sword and Shield
It isn't all just about a new region and some new starter Pokemon, of course - a new game and a new region means a raft of new features and additions to the wider Pokemon world. Here's a list of what new features to expect in Pokemon Sword & Shield - and what each does.
Pokemon Sword & Shield Pokemon List & New Pokemon
While we don't know exactly how many Sword and Shield will add to the Pokedex, we do know the journey to the Galar Region will introduce us to a range of new Pokemon of various types. That'll include all-new Pokemon, we know, but we wouldn't be surprised to also see some new evolutions or forms that are Galar-themed for existing favorites.
Here's what we know of Pokemon in the game so far:
We don't know how many new species there will be - we only know of a handful so far. If you want to see a full new Pokemon list for Sword and Shield, we've got a separate page for that.
On top of that, there are of course new Legendary Pokemon - Zacian (Sword) and Zamazenta (Shield), with leaks suggesting there will also be a third legendary beast. Click here to learn more about the Pokemon Sword & Shield Legendary Pokemon.
One major cause of debate is the fact that there will not be a National Pokedex in Sword & Shield - there'll only be the regional Galar Pokedex. That means that any Pokemon outside those found naturally in Galar won't be able to be transferred to the game - meaning that of the 800-plus Pokemon species, only around 400 (at least) will be usable in Sword & Shield.
Dynamax lets you battle giant Pokemon
Every Pokemon game has some sort of cute gimmick that you can't help but suspect was added because it'd look great in trailers, and for Pokemon Sword and Shield that feature is Dynamax. Dynamax lets you battle Pokemon as normal - but on a huge scale. Like, a gigantic scale - just look at that Pikachu in the image a few headers above.
A dynamaxed Pokemon isn't just bigger - it's more powerful, dealing huge damage. It works once per battle and only lasts 3 turns - and it also plays a huge role in stadiums, which are the Galar Region's version of Pokemon gyms. Pokemon that are Dynamaxed will also gain access to new, special 'Max Moves', which are in turn determined by a Pokemon's broader move set.
Join forces with Friends in Raid Battles
In a twist perhaps taken from the raid battles in Pokemon Go, Sword and Shield will feature raid battles that'll make use of the fact Switch is a proper home console with a proper internet connection as well as its portability. You'll be able to link up to other systems for local co-op raids, but also head online to tackle these hard boss Pokemon with other trainers online.
Officially called Max Raid Battles, these battles are - you guessed it - against the Dynamaxed giant-size Pokemon. Four players will tackle them, and at the end you'll get the chance to catch those Pokemon, too. Some Pokemon will only appear via the Max Raid Battles.
Trainer Appearance Options, new NPCs and more
Beyond the additions that impact moment-to-moment play, Pokemon Sword and Shield also bring new characters - including new trainers and NPCs. Above, you can see the new player character options that you'll be able to choose from at the onset of a new journey into the Galar Region.
Beyond that, there are other new characters to meet, including Pokemon Champion Leon (with the cape), Rival Hop (with the fluffy collar), Professor Magnolia (the old lady), her assistant Sonia (the redhead) and your first Gym leader, Milo. See them all in this gallery: