Pokemon Sword and Shield Legendaries: Zacian and Zamazenta are the new legendary beasts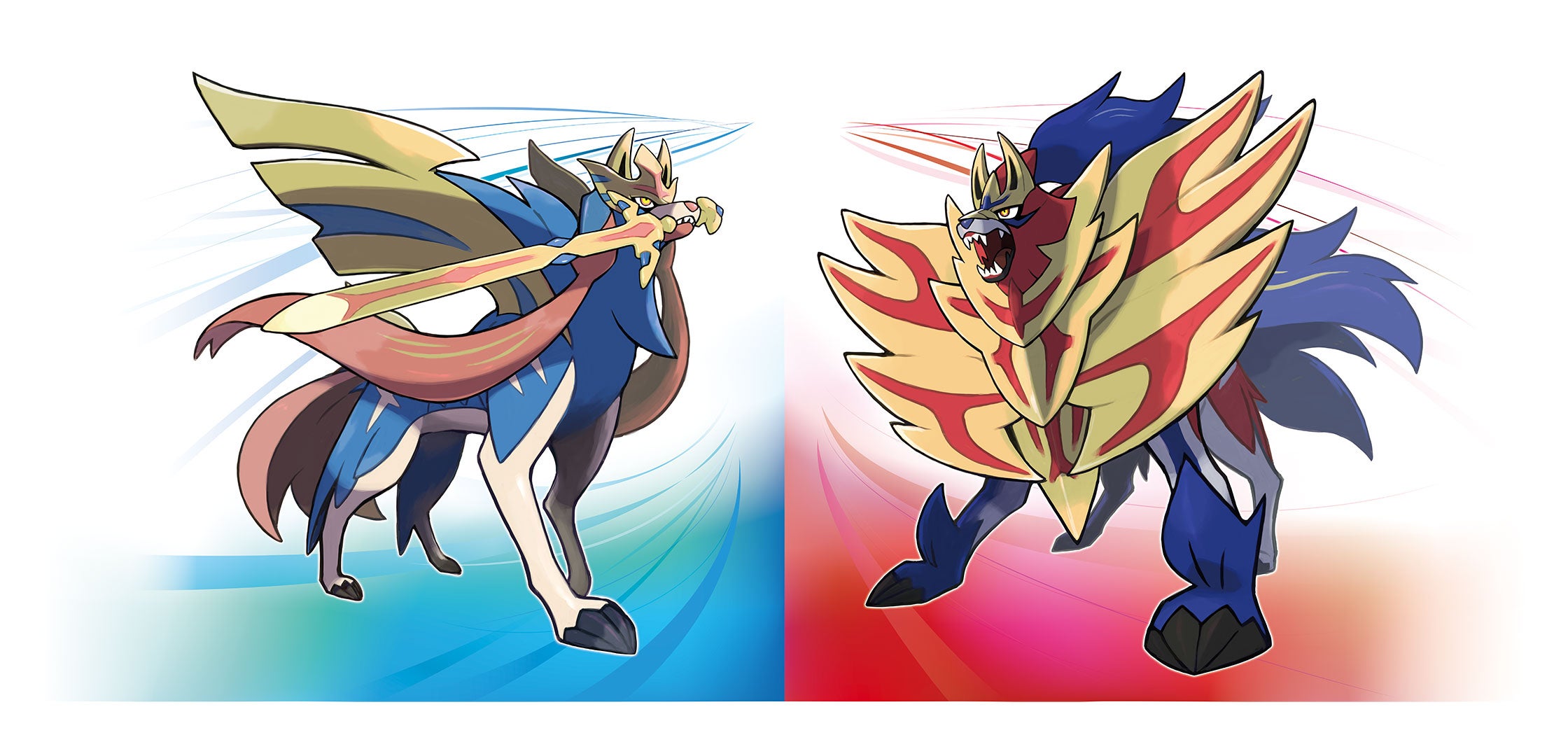 An all-new Pokemon adventure means new Legendary Pokemon - and which is your favorite may well determine which game you buy - Pokemon Sword, or Pokemon Shield.
We're reaching that point where we know quite a lot about the next Pokemon generation. We now know the Pokemon Sword and Shield starter Pokemon, release date and setting as well as a few of the game's new features - and now, we've met some new legendary Pokemon.
The new legendaries are Zacian and Zamazenta - and while we don't know much about them, it's probably safe to assume that they'll be exclusive to their specific games in question - one for Sword, and one for Shield. This is Pokemon series tradition - as is the fact that the duo appear on the box artwork for Pokemon Sword and Shield.
Here's some pictures of the duo, and everything we know about them so far. As we learn more - or if any more legendary or mythical Pokemon are revealed - we'll update this page.
Zacian - the Pokemon Sword Legendary
Zacian is the legendary Pokemon as featured on the box-art for Pokemon Sword. This wolf-like Pokemon has already been compared by fans to the Great Grey Wolf Sif from Dark Souls - another wolf creature that also grips a sword between its teeth. Here's the description of Zacian that's been provided so far by the Pokemon Company:
Zacian attacks so gracefully that its movements can even captivate its opponents. It holds what appears to be a sword in its mouth.
Zacian was announced in the June 2019 Pokemon Direct broadcast, but the broadcast didn't go so far as to reveal more vital stats about the new legendary Pokemon. We don't even know if it'll be version exclusive - though history in past Pokemon games suggests this will indeed be the case. Once we know its type and other vital stats, we'll update this page.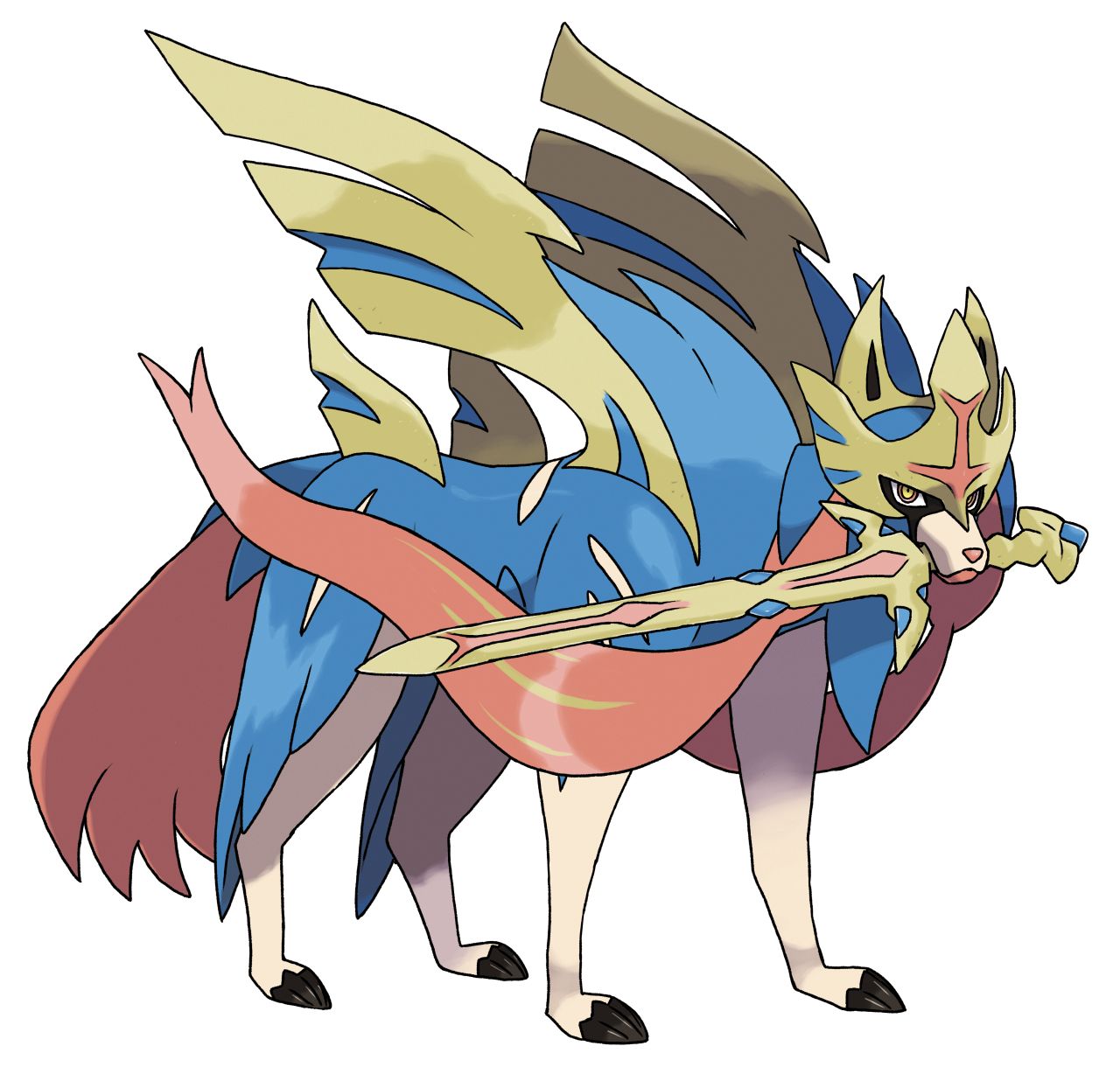 Zamazenta - the Pokemon Shield Legendary
Zamazenta is fitting for Pokemon Shield - while it's not going as far as its counterpart legendary and carrying the titular item in its mouth, this wolf-like Pokemon has a mane that greatly resembles a shield. This looks hard, too, so it seems fair to think that this Pokemon might be partially steel-type - though we don't know the type just yet. Here's what the official description says:
Zamazenta's regal and majestic movements overwhelm any opponents that dare face it. Its body is covered in what seems to be a shield.
Like Zacian, Zamazenta was revealed in the June 2019 Pokemon Direct video, and the reveal was limited to a cool trailer (which you can see above) and a few basic pieces of information on these new Legendary Pokemon. We'll update this page with more once we know more about the pair.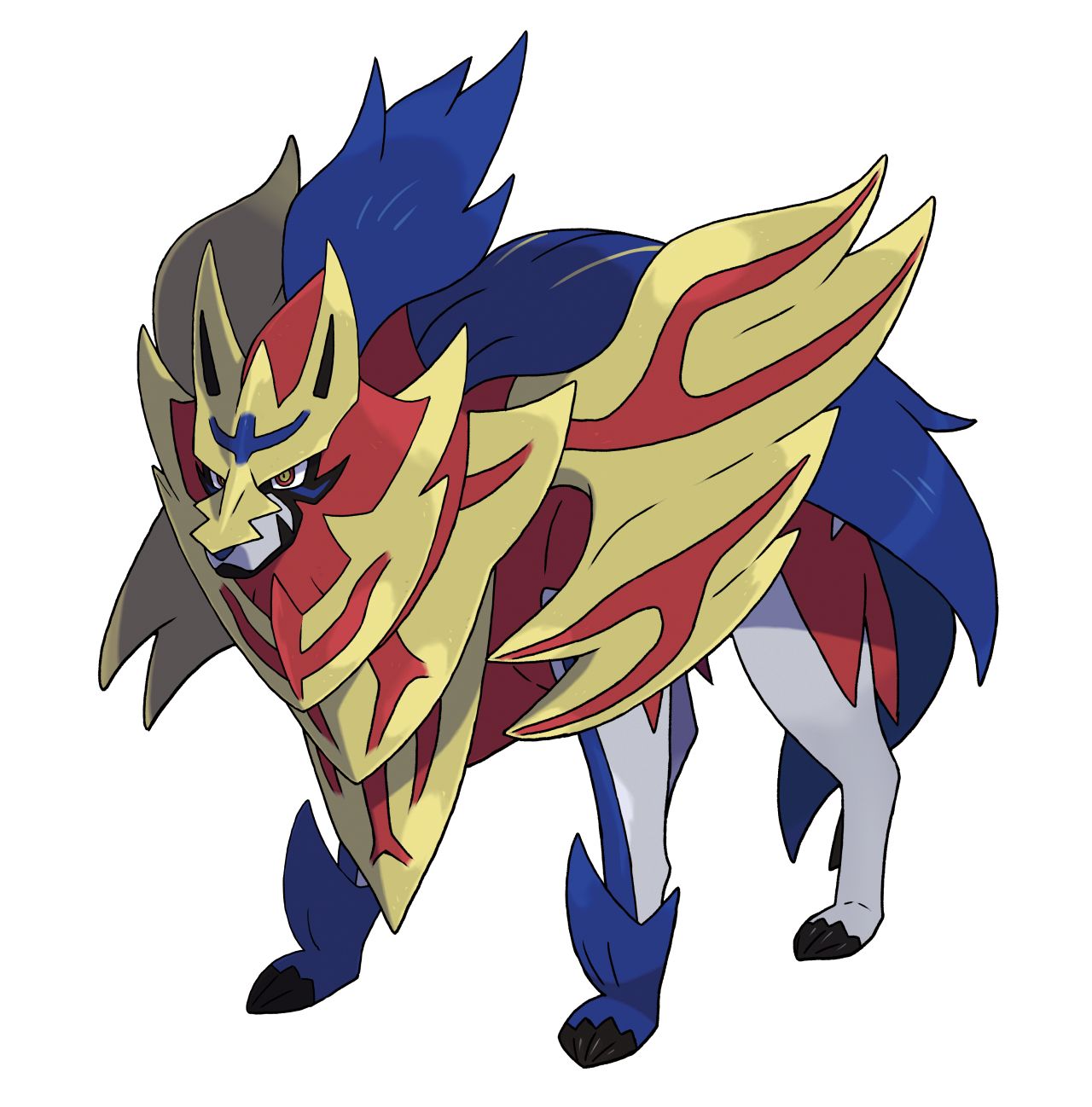 The Third Legendary Leak: Eternatus - true or false?
During the hustle and bustle of E3 2019, a previous post by a user claiming to be a leaker with connections to Pokemon Sword and Pokemon Shield's development team came under more scrutiny - because much of what was announced at E3, including a couple of new Pokemon for Sword and Shield was in this leaked information.
Leaks like this are always something to take with a big pinch of salt, but the fact it correctly predicted some other new additions to the game, plus Zamazenta and Zacian, gives it a lot of weight. The leak, as reported elsewhere on VG247, says that the final legendary Pokemon for Sword and Shield is called Eternatus, and is an evil being that does battle with the two version-exclusive Pokemon. This would, to be honest, fall in line with past titles in the series.
We'll obviously update this page as soon as more information on Eternatus is out there - be that an official announcement, a further leak, or an outright debunking.