Leaker suggests a third legendary Pokemon in Sword and Shield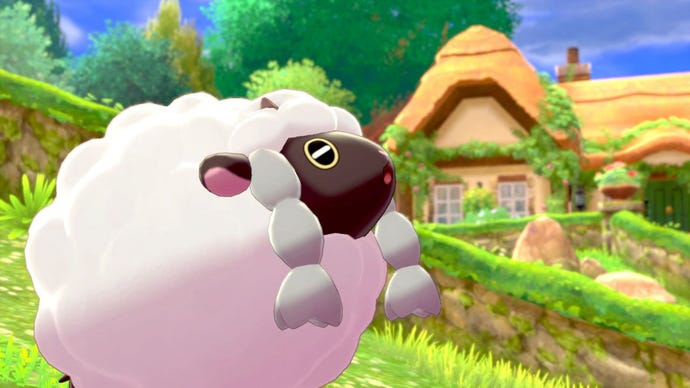 Pokemon Sword and Shield may have one more legendary reveal up its sleeve.
An anonymous leak, reported on by GamesRader suggests that Pokemon Sword and Shield is getting a third legendary Pokemon. Alongside Zacian and Zamazenta, there's a third "evil" legendary - Eternatus.
It'd be easy to dismiss the leak as rampant speculation. But the leak also suggested the existence of a corgi pokemon named Pamper - and on the E3 show floor, Nintendo announced the existence of two new Pokemon. Including, lo and behold, a Corgi named Yamper.
Close enough.
It wouldn't be too shocking - the reveal video for good dogs Zacian and Zamazenta suggests the legendaries are preparing to face off against some unseen evil.
The leak also alleges another new feature: Gigantamax. Sword and Shield's Dynamax feature makes Pokemon massive, but
"Gigantamaxing is different from Dynamax as it changes what the Pokemon looks like. Meowth looks like a long cat. Lapras gets layers like musical bars to its shell and musical notes. Pikachu looks like retro fat Pikachu."
Other allegations include a Fairy-type gym, and a host of new Pokemon reveals. As always, take these leaks with a pinch of salt.