Persona 5 Royal confidant gift guide - which gifts to get to impress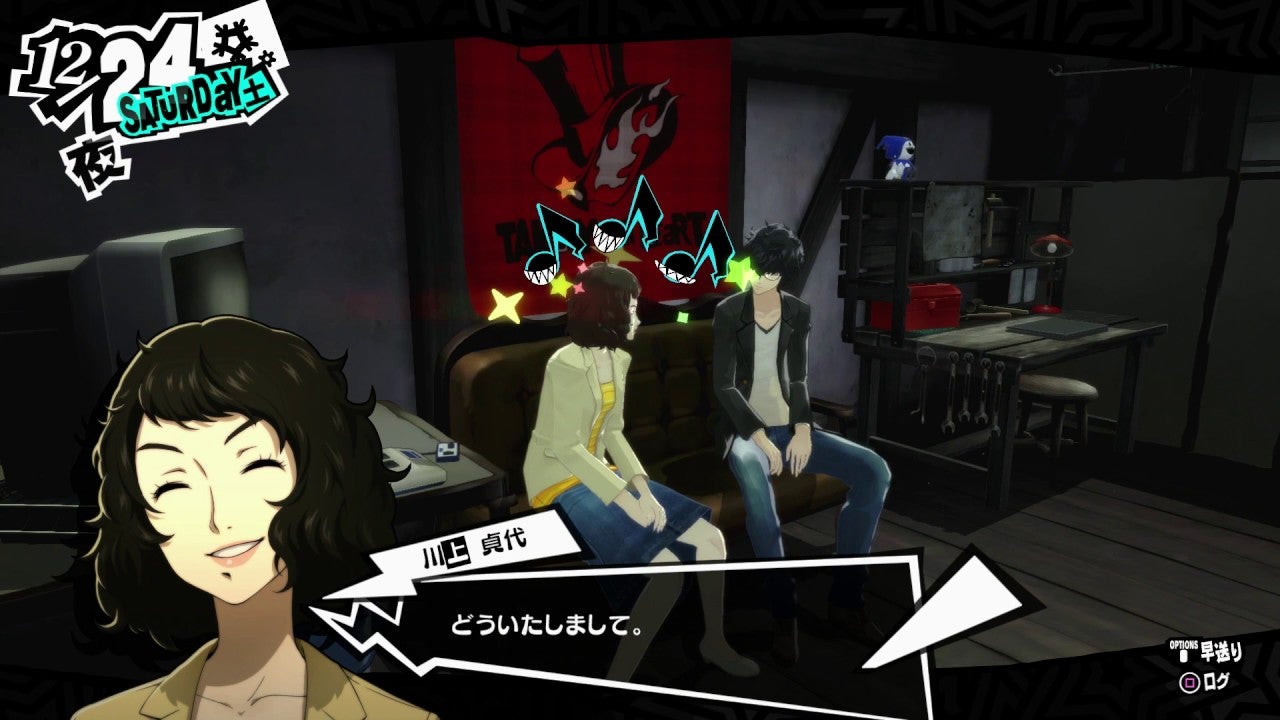 In the world of Persona, the thought alone doesn't count quite so much.
While you do spend a good chunk of your time in Persona 5 Royal battling monsters in a shadowy reflection of the real world, Persona is still ultimately all about relationships. Even your abilities in battle are directly linked to the bonds of friendship and beyond you form with others. You'll want to push every relationship as far as you can as quickly as you can for that reason... but then there's also the girls.
While Persona's options are all for the opposite sex unlike, say, Mass Effect, there are several characters in the game that you can enter into a romantic relationship with. These characters can all be given gifts, and if you give the right character the right gift it'll significantly boost their opinion of you which in turn will make your advance relationship advance a little quicker.
If you're playing Persona 5 Royal you've probably figured out by now that time is of the essence, and any day wasted could come back to haunt you - that's why we've produced guides to get you through school tests the optimum way by giving you the answers. Here, we list each of the potential romance options and the best gifts for them, plus where they can be found. Even if you're not planning to go down the romance path, these gifts will make your friendship advance more quickly and increase your confidant rank more efficiently.
Obviously, this page will contain spoilers as to the identity of some confidants.
Persona 5 Confidant Gifts: how to pick the best gift
Below we've listed the gifts each of the romanceable characters in the game accepts and enjoys, plus where you can buy said gift.
Ann Takamaki (Lovers Arcana)
Best of KGB49 (Shibuya Underground Mall)
Designer Perfume (Shibuya Underground Mall)
Cheap Chocolate (Shibuya Central Street - Discount Shop)
Castella (Shibuya Station Underground Mall)
Heart-shaped Ring (Shibuya Underground Mall)
Uji Matcha Flan (Shibuya Station Underground Mall)
Crimson Lipstick (Shibuya Underground Mall)
Chocolate Truffles (Shibuya Underground Mall)
Makoto Nijima (Priestess Arcana)
Motorbike Figure (Tokobushiya Otaku Goods in Akihabara)
Book Cover (Shibuya Underground Mall)
Classical Hits CD (Shibuya Underground Mall)
Designer Perfume (Shibuya Underground Mall)
Fountain Pen (Shinjuku)
Heart Necklace (Shibuya Underground Mall)
Futaba Sakura (Hermit Arcana)
Motorbike Figure (Tokobushiya Otaku Goods in Akihabara)
Cheap Chocolate (Shibuya Central Street - Discount Shop)
Best of KGB49 CD (Shibuya Underground Mall)
Local Mascot Set (Tokobushiya Otaku Goods in Akihabara)
Haru Okumura (Empress Arcana)
Glass Vase (Shibuya Underground Mall)
Book Cover (Shibuya Underground Mall)
Chocolate Truffles (Shibuya Underground Mall)
Flower Basket (Shinjuku)
Heart Necklace / Heart Ring (Romance only, Shibuya Underground Mall)
Kasumi Yoshizawa (Faith Arcana)
Mini Actus (Shibuya Underground Mall)
Face Beautifier (Akihabara)
Designer Perfume (Shibuya Underground Mall)
Sakura Fan (Shibuya Underground Mall)
Crimson Lipstick (Shibuya Underground Mall)
Rose Bouquet (Shibuya Underground Mall)
Heart Ring (Underground Mall, Romance only)
Tae Takemi (Death Arcana)
Black Mug (Shinjuku General Store)
Classical Hits CD (Shibuya Station Underground Mall)
Castella (Shibuya Station Underground Mall)
Sakura Fan (Shibuya Underground Mall)
Mini Cactus (Shibuya Station Underground Mall)
Chocolate Truffles (Shibuya Underground Mall)
Sadayo Kawakami (Temperance Arcana)
Designer Perfume (Shibuya Underground Mall)
Castella (Shibuya Station Underground Mall)
Cheap Chocolate (Shibuya Central Street - Discount Shop)
Super Noisy Alarm Clock (Shibuya Underground Mall)
High Performance Electric Toothbrush (Akihabara)
Best of KGB49 (Shibuya Underground Mall)
Star mirror (Shinjuku General Store)
Mifune Chihaya (Fortune Arcana)
Glass Vase (Shibuya Underground Mall)
Flower Basket (Shinjuku General Store)
Incense Set (Shibuya Underground Mall)
Star mirror (Shinjuku General Store)
Super Noisy Alarm Clock (Shibuya Underground Mall)
Oya Ichiko (Devil Arcana)
Black Mug (Shinjuku General Store)
Designer Perfume (Shibuya Underground Mall)
Uji Matcha Flan (Shibuya Station Underground Mall)
Fountain Pen (Shinjuku General Store
Sakura Fan (Shibuya Underground Mall)
Mini Cactus (Shibuya Station Underground Mall)
Togo Hifumi (Star)
Book Cover (Shibuya Underground Mall)
Designer Perfume (Shibuya Underground Mall)
Uji Matcha Flan (Shibuya Station Underground Mall)
Rakugo Collection CD (Shibuya Station Underground Mall)
Sakura Fan (Shibuya Underground Mall)