Nier Replicant is more than a remaster, features new characters, improved story and more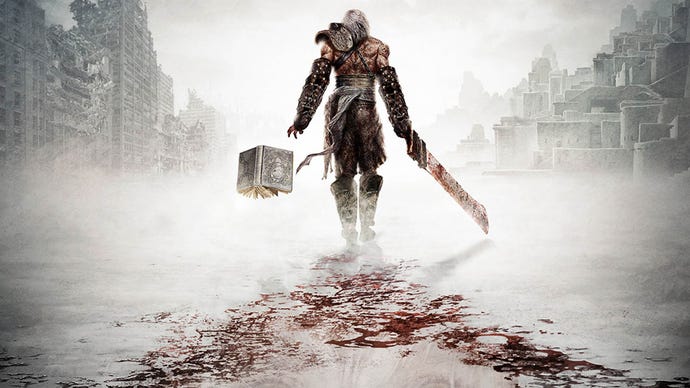 Nier director Yoko Taro has finally revealed more information about Nier Replicant, the upcoming remaster for the original Nier game.
more
The new information came to light on Twitter, where a user who goes by the handle Storm Yorha shared details sourced from a page collecting the latest Nier news from Japanese games magazine Famitsu. You can check out the tweet below.
According to this new information, Replicant is "much more than a remaster" and features gameplay designed to accommodate players whose first experience with the series was Nier: Automata. It has also been confirmed that staff members from PlatinumGames have been consulting on Replicant.
Naturally, Replicant's aim as a remaster is to make everything feel more polished than in the original game, but it seems the original camera work will remain intact. There will also be new voice acting in Replicant - just to clarify, the original voice actors are all reprising their roles, but will be re-recording their performances.
On top of this, it's been made clear that the voice actors for 2B and 9S will be involved, suggesting a potential change in direction for Replicant. Finally, Replicant will introduce a range of new characters and there's a possibility it could even feature a new ending.
Nier: Replicant was announced last month and will be coming to PS4, Xbox One, and PC. In related news, a trailer for mobile game Nier: Reincarnation recently dropped.
If you've never played Nier or Nier: Automata, we've got a lot of excellent writing that could serve to entice you into doing so. Check out why some people reckon Automata was the best game of 2017 - a year inundated with behemoths like Breath of the Wild and Persona 5 - or how femboys are the new video game heroes. You can also check out our piece on how Final Fantasy 14's YoRHa Apocalypse captured the look but not the spirit of Automata.