Microsoft buying Skyrim, Fallout and Doom publisher Bethesda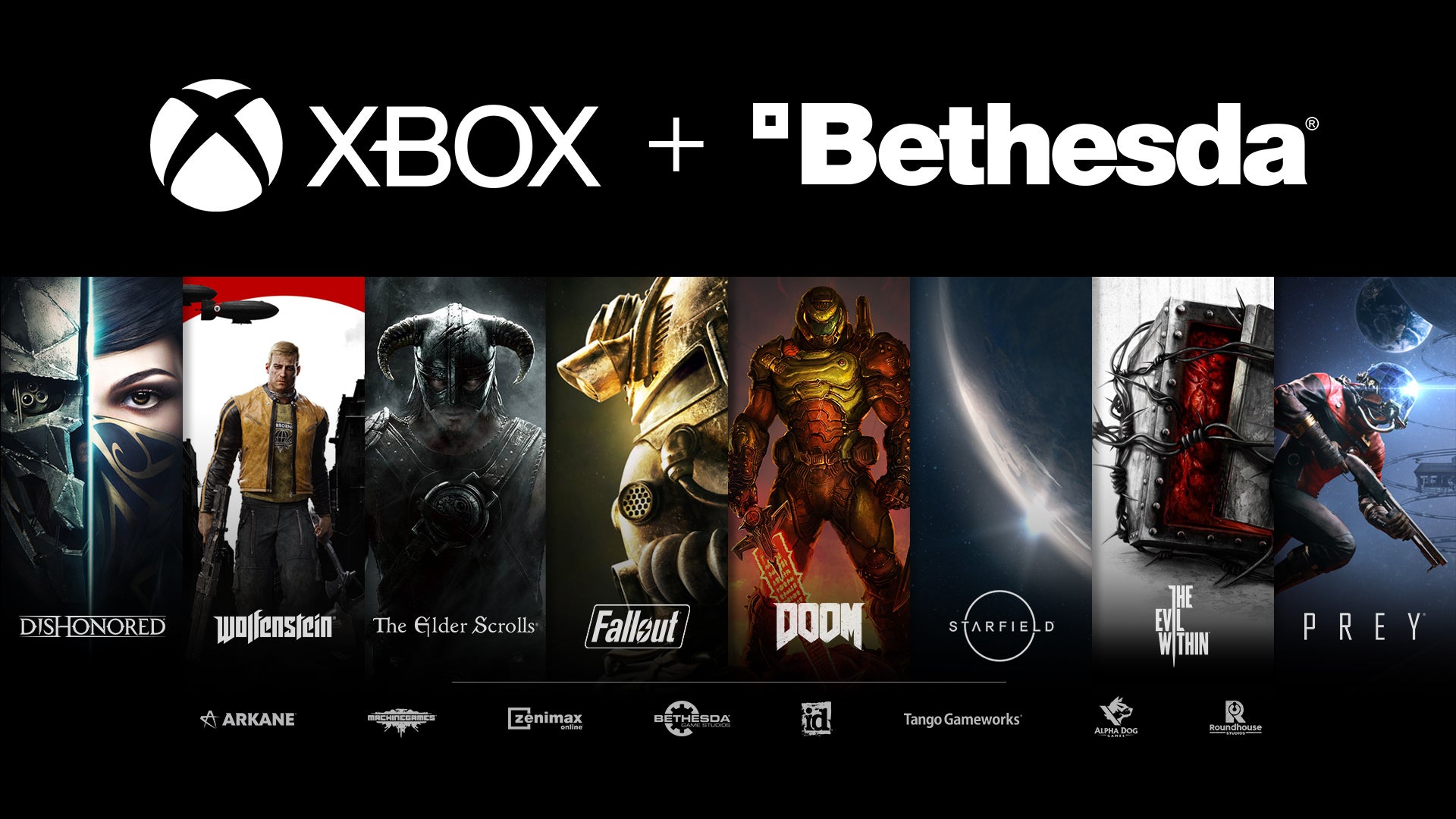 In a move that's shaken the games industry, Microsoft has announced that it's acquiring ZeniMax Media – the parent company of Bethesda Softworks.
The move means that Microsoft will have ownership of massive franchises like Fallout, Doom, Dishonored, Wolfenstein, The Elder Scrolls, Prey, Quake, and more besides.
Some of the development studios that will now be owned by Microsoft include: Bethesda Softworks, Bethesda Game Studios, id Software, ZeniMax Online Studios, Arkane, MachineGames, Tango Gameworks, Alpha Dog, and Roundhouse Studios.
According to Microsoft, it paid $7.5 billion for the acquisition.
"Bethesda's games have always had a special place on Xbox and in the hearts of millions of gamers around the world," reads a press release from Microsoft, written by Xbox head, Phil Spencer.
"Our teams have a close and storied history working together, from the amazing first DOOM, and its id Tech engine, innovating games on PCs to Bethesda bringing their first console game to the original Xbox, the groundbreaking The Elder Scrolls III: Morrowind.
"Over the years I've had many deep conversations with the creative leaders at Bethesda on the future of gaming and we've long shared similar visions for the opportunities for creators and their games to reach more players in more ways."
Bethesda's future titles will be added to Xbox Game Pass for console and PC, and there's no mention of previously announced titles' (such as Starfield and The Elder Scrolls VI) availability on other platforms.
"This [partnership] is about more than one system or one screen," adds Todd Howard, director of Bethesda Games. "We share a deep belief in the fundamental power of games, in their ability to connect, empower, and bring joy. And a belief we should bring that to everyone - regardless of who you are, where you live, or what you play on. Regardless of the screen size, the controller, or your ability to even use one.
"We can't think of a better group of people to do that with than those at Xbox. We have friendships that go back to those original days. From Phil to his senior leaders to developer support, they don't just talk about putting players first, they passionately live it."
"Today is a landmark step in our journey together and I'm incredibly energized by what this step means for Xbox," concludes Spencer.