Metal Gear Solid 3 remake is real, called MGS Delta: Snake Eater, and is coming to PS5, Xbox Series, and PC
Konami – well-known for being some of the worst secret keepers out there when it comes to games – reveals long-rumoured MGS Delta: Snake Eater is real.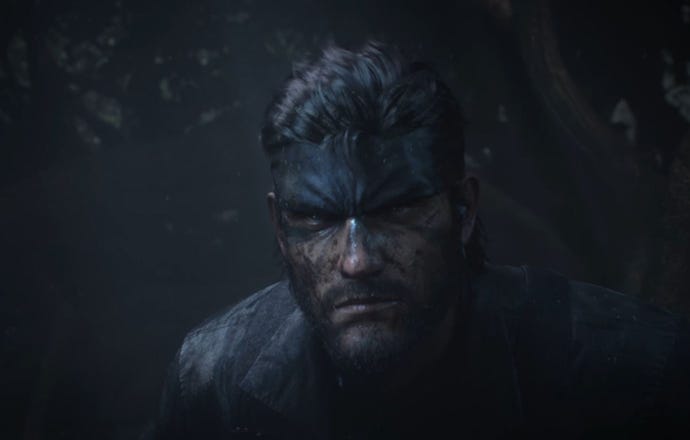 Whether it's been voice actors leaking things they really shouldn't, or legit whiffs of info from semi-trusted sources, Konami has just not been able to keep rumours about a Metal Gear Solid 3 remake quiet.
And today, at the PlayStation Showcase for May 2023, Konami has finally shrugged its proverbial shoulders, and lifted the lid on what it's been cooking up over the past few years.
That's right – everyone's favourite boss is back, and this time he's brought a HD texture pack or two with him. Or so it would seem.
A note at the end of the IGN upload of the trailer confirms that the game will arrive on PS5, Xbox Series, and PC – it is NOT a PlayStation 5 exclusive.

If you think it's odd that a remake campaign begins with the third entry, there is a logic to it – Snake Eater sold very well on the PS2, back when it launched in November 2004, going on to achieve 2.38 million unit sales in Asia and America in just a few months. So there's a solid base of fans that are interested in the title.
Being a PS2 title, development for modern consoles may have been more streamlined than the PS1 games – look at what Atlus managed to achieve with modern ports of Persona 3 & 4, for example.
The first whispers that this game existed began circulating a little while ago, now. It was first suggested that we'd get a Metal Gear Solid 3: Snake Eater remake as far back as October 2021, when hearsay and conjecture suggested Virtuos would be the studio working on the game.
As for what else Konami has on the books, a report from VGC's Andy Robinson suggested we might even see another Castlevania game launch from the publisher in the near future.
That, as well as the Silent Hill 2 remake already confirmed to be in production, sets us up very well for a little Konami renaissance, in theory. Let's wait and see if the long-dormant publisher can pull off a proper comeback.