Keanu Reeves didn't expect his wild on-stage reception at E3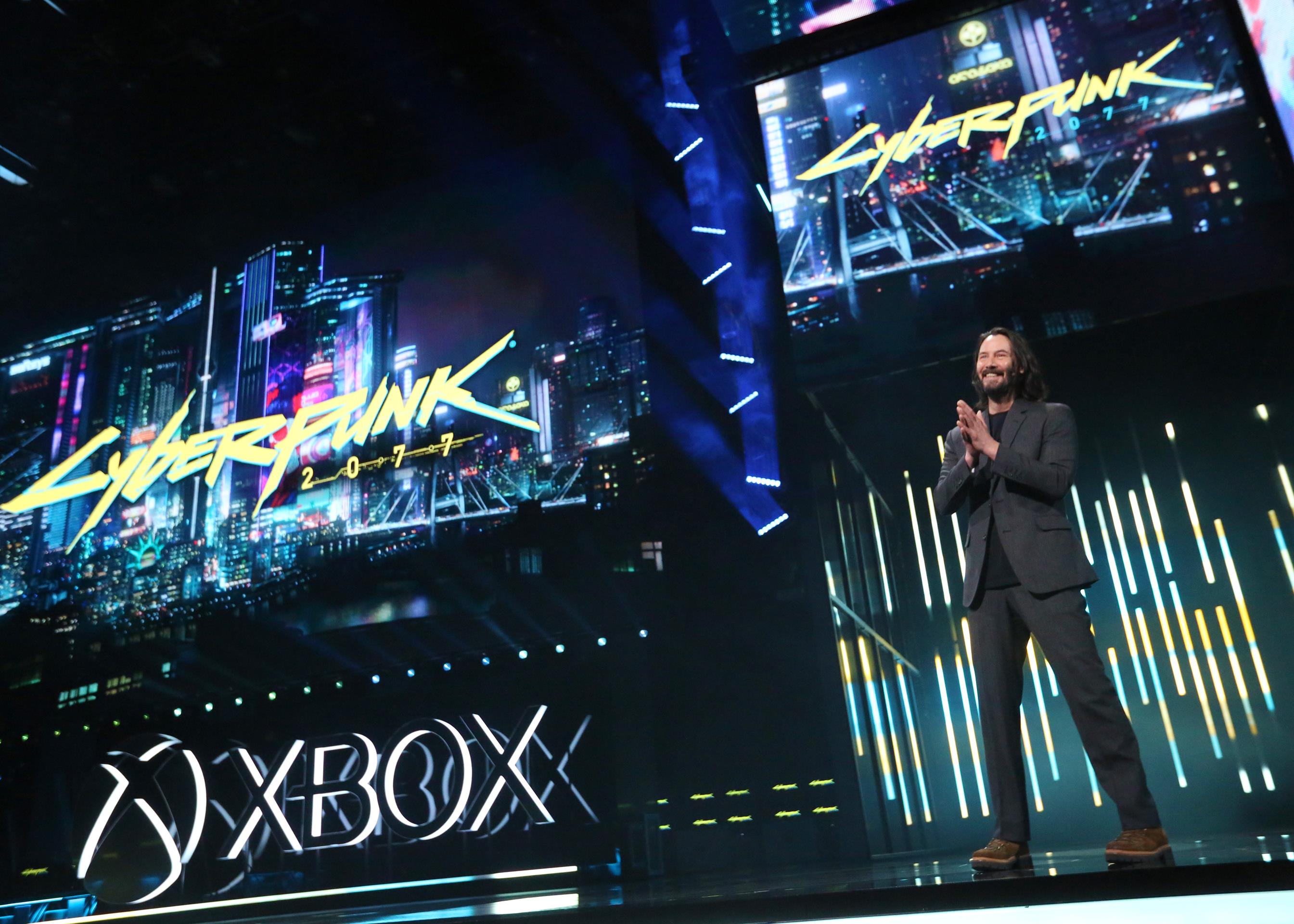 E3 2019 gave us huge reveals: A sequel to The Legend of Zelda: Breath of the Wild is in development. Watchdogs 3: Legion lets you build an army of grandma assassins. We got a gameplay trailer for the Battletoads revival... but none of these are commanding the spotlight as much as chatter about Keanu Reeve's brief on-stage appearance during the Xbox press conference.
If you somehow missed it (doubtful), Keanu Reeves - who plays a major role in the game - took the E3 stage after a cinematic trailer for Cyberpunk 2077 revealed that the John Wick actor will star in the upcoming game.
Fans cheered. Catcalled, even. When Keanu used the word "breathtaking" to describe his new game, one bloke in the audience shouted, "You're breathtaking!"
"No, you're breathtaking!" Reeves replied. (Developer CD Projekt Red is sending the dude who shouted a free Collector's Edition of the upcoming game.)
According to Xbox head Phil Spencer in an interview with Variety, Reeves had no idea what to expect from E3.
"I was talking to him before he went out and I was trying to explain that this isn't going to be like another corporate gig," Spencer told Variety. "I said, 'You're going to go out there and the fans are going to go crazy.' And he's like, 'Oh, that's cool."
After his cameo, Spencer says Reeves came back and was just like, 'wow.'
Later, in an interview with Entertainment Weekly, the interviewer told Reeves he'd become "the internet's boyfriend." Reeves still seemed clueless.
"That's... that's wacky," he said.
Keanu Reeves had no idea he was the internet's latest boyfriend. ? https://t.co/SeGQxMqzup pic.twitter.com/Om4qJu3tQG

— Entertainment Weekly (@EW) June 12, 2019
In other Keanu Reeves-related news, Cyberpunk 2077 can be finished without killing anyone in the game, says CD Projekt Red.