It looks like BioShock 2's DLC is already on the disc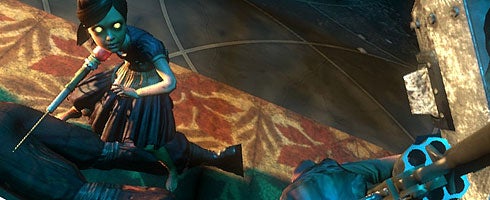 It looks as though BioShock 2's Sinclair Solutions tester pack, paid DLC released yesterday for the shooter, may already have been on the disc.
Users over on the 2K forums have picked up on the fact the download is only 24k on the PC version and 108k on the 360 version, leading the the assumption it's just an unlock for content that's already there.
The content costs 400 MSP.
The pack includes:
Rank increase to level 50 with Rank Rewards
New playable characters - Louie McGraff and Oscar Calraca
20 new trials (available for rank 41 or higher)
A third weapon upgrade for each weapon
Five additional masks (available for rank 41 or higher)
This won't go down well. We've asked 2K for comment.
Thanks, Blerk.