Looks like Insurgency: Sandstorm will arrive on consoles in September, according to retail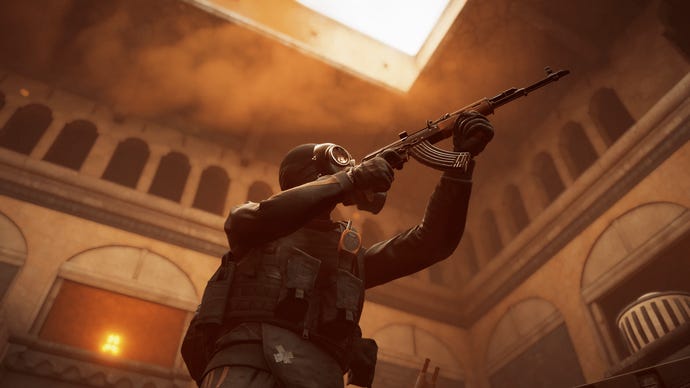 Insurgency: Sandstorm is heading to consoles in September, according to retail listings.
After some delays, it seems New World Interactive will finally release the console version of Insurgency: Sandstorm this fall.
This is according to a tweet from Maximum Games, a publisher that works with Focus Home Interactive, Bigben Interactive, Deep Silver, FunCom, and many others (thanks, TSA). The company posted a link to the retail site GAME, which has a release date of September 29 noted on the pre-order page.
We've sent a mail to Focus Interactive regarding the console release date listed, just to make sure the date isn't just a GAME placeholder. That said, GameStop in the US also has the game down for a September 29 release. Still, we'll wait on official word from the publisher just to be safe.
Back in July, the developers launched a closed console beta for the team-based, tactical FPS on PS5, Xbox Series X/S, PS4, and Xbox One. It appears the closed beta is still live, and word on when an open beta will arrive hasn't surfaced, or at least we haven't been able to find such information.
Originally, the plan was to release the game on PS4 and Xbox One in 2018, but the console version was delayed to 2019. The console version was then pushed to spring 2020, and earlier in 2020, it was given an August release, before seeing another delay.
A sequel to Insurgency, the game was released on PC back in December 2018. If you are interested in playing it, check out our review where we called it "one of the best multiplayer games of the year."