Insurgency: Sandstorm's Operation Breakaway update adds new mode, map, weapons, more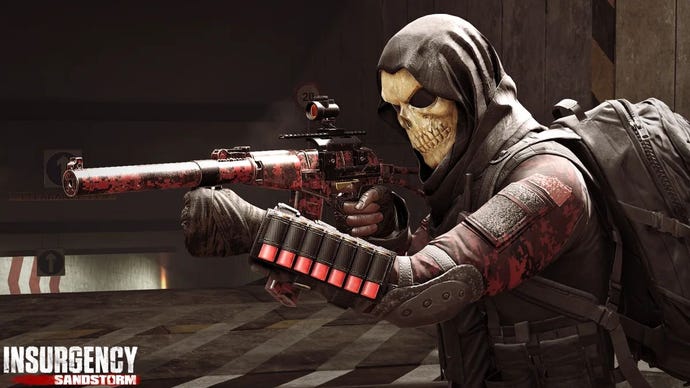 Insurgency: Sandstorm's Operation Breakaway introduces a new co-op mode, a new map, new weapons, new cosmetics, and more.
In Operation Breakaway, Insurgency: Sandstorm players will find security forces have gone rogue and joined the insurgents.
Outpost focuses on defense in a new co-op mode. You will start with limited equipment and gain more as you work through waves of increasingly difficult enemies. Losing an objective will force you to retreat back to a new objective area to hold.
There are also new weapons and attachments in this update. Security receives the low recoil AUG A3 assault rifle and Insurgents get the high fire rate FAMAS F1.
Weapon customization has been expanded with six new weapon upgrades including new underbarrel shotguns and foregrips available for all classes.
Tell is the new map and features "tight urban CQB that's different from the other maps," and this is where the underbarrel shotguns come into play. Players are squeezed together here, but there are still multiple navigation and flanking routes.
Also included in the 1.8 patch are new cosmetics matching the rogue security theme. There are free outfits on each side with rogue cop uniforms for Insurgents and internal affairs officers for Security.
A Breakaway-themed bundle is out now, including four paid DLC packs also available separately. The game is also on sale for a 50% discount through Steam until October 12.