"I'll be disappointed if we can't sell a million plus," says APB's Dave Jones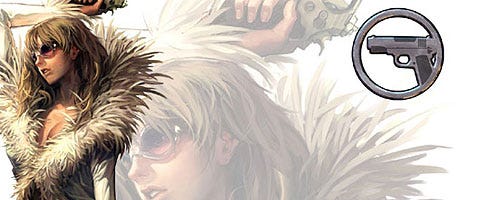 Realtime Worlds boss Dave Jones told VG247 that he'd be disappointed if action MMO, APB didn't shift over a million units.
"I'll be disappointed if we can't sell a million plus," he told us at Develop in Brighton last week.
One million copices would certainly go some way to recoup the $30m dollars that APB cost to make. A figure that Jones also revealed to VG247 in our video interview with him last week.
"The next thing then is how long they [the million] remain a part of the APB community in an ongoing basis. That's a hard one to put a number on," he said.
"I expect a little bit of a drop off from that potentially but really I want to grow this game. As we start to look at what people want, what they're screaming out for more of - as they start to speak to their friends and say these are the kinds of things we want in it - ideally we want to grow that userbase," he explained.
"So it folds back a bit initially because a lot of people just want to to try it. They might say, 'this has 70 per cent of the things that I want but these are the things that would really make it for me.' Then we'd have to go back and address some of that and do those things and start to effectively grow the database."
Watch the full interview through the link.
APB is out "early 2010."