Honkai Star Rail Mr Cold Feet questions and answers
You wouldn't betray a friend, would you?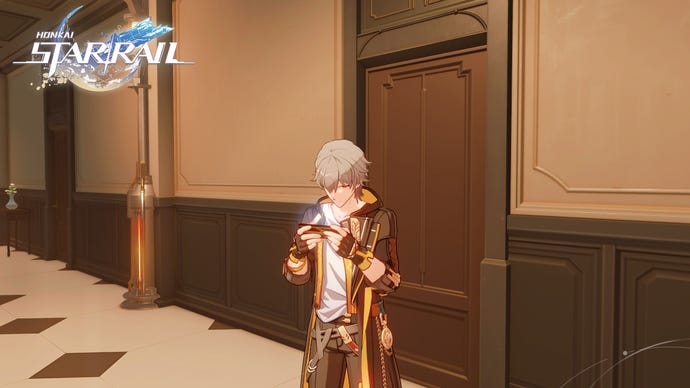 Figuring out the Mr Cold Feet answers in Honkai: Star Rail seems like a case of randomly picking until you hit on the right solution, mostly because there's no hint as to what the right answer is during the Opportunity Makes the Thief quest.
There's no serious penalty for getting the choices wrong, admittedly. But if you want to keep the sense of immersion and avoid just cherry picking responses, here's what you should say.
You'll have one more choice to make after the conversation ends, but this one has no wrong answers.
Honkai Star Rail Mr Cold Feet
Mr Cold Feet questions and answers in Honkai Star Rail
After speaking with Pela and heading to the Goethe Hotel, interact with the door to the room where Mr Cold Feet is hiding. You'll be presented with four choices throughout the conversation.
"The door remains unperturbed, and you feel a chill brush past your knees."
Answer: Tap three times and knock twice
"Hm? Norbert, is that you?"
Answer: (In a low voice) Yes, it's me
"Alright, enough chinwagging. So, how much did the microfilm sell for?" "(Uh-oh. I'm just gonna have to make up an amount. Hope it's believable...)"
Answer: 50,000 Credits
"That Gears and Wisdom sculpture I told you to take apart and hide away... Can you remind me how many pieces it had?
Answer: "Uh, a little less than 60"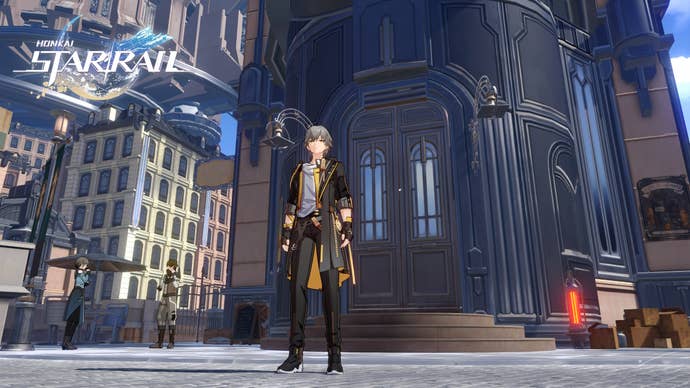 Shortly after you learn Mr Cold Feet's identity, you're presented with another choice.
Honkai Star Rail – Should you turn Mr Cold Feet in?
You have the chance to turn your new friend Mr Cold Feet in to the Belobog authorities or not, but it doesn't actually matter what you decide to do. The character's slippery nature means he escapes justice anyway, but you get a different reward depending on your choice.
If you turn Mr Cold Feet in, you receive two Adventure Logs. If you let him escape, you get a bribe of 5,000 Credits.
Neither reward is, admittedly, that great, so just choose whatever you think will have the best outcome.
If you're looking for a way to burn all that Jade you earned from completing the museum quests and end up with a certain talented hacker, check out our Silver Wolf build to help get her in fighting shape.Don't forget to increase your Equilibrium Level to get rarer materials from enemies, and pay a visit to Herta at the space station to run the Simulated Universe for some extra rewards and a deep dive into Star Rail's lore.