Harry Potter: Wizards Unite - tips for taking on a Fortress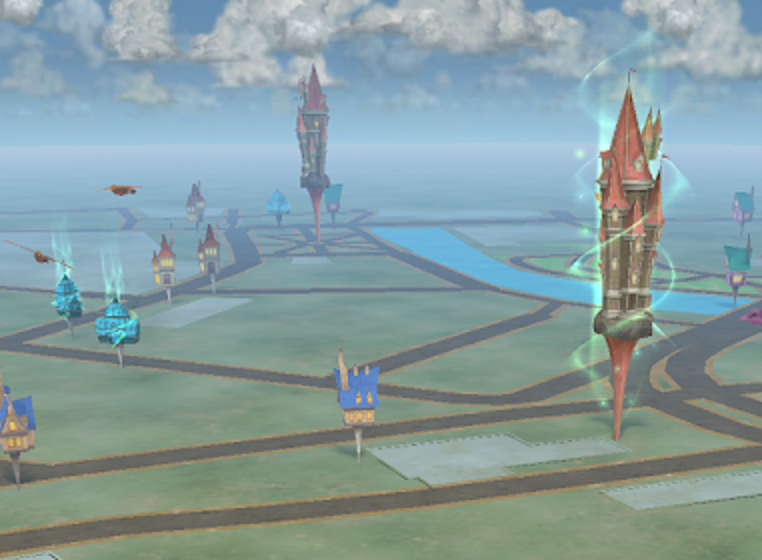 The wizarding world of Harry Potter is now only an app away on your phone, and there are some pretty difficult challenges hidden away in its many Fortresses.
Fortresses are the Harry Potter: Wizards Unite version of Pokémon gyms that you take on in groups of up to five. Each Fortress has about 20 chambers to progress through, which each being more difficult than the last, and you'll need to spend a Runestone to enter the next chamber.
If you don't have someone in your team who's matches the level requirements, you're going to have a bad time. You can't just amble up to a Fortress and jump in either - you'll need a Runestone to gain entry - so let's take a look at how to get a Runestone and take on a Fortress.
Harry Potter: Wizards Unite - where to find Runestones
Runestones can be found by encountering Foundables out in the world. You can also earn them by completing Daily Activities and filling out your registry.
Finding a Runestone is only half the battle, as Fortresses have a minimum level requirement, so either you or someone in your party will need to match it. Runestones also dictate the level of difficulty of the Fortress you'll face as well as influence what rewards you'll get.
You can spend different Runestones to get a specific type of reward and you can repeat the same chambers. Ranking up your Registry will grant you a corresponding Runestone, so if you rank up your Magizoology Registry, you'll get a Magizoology Runestone.
The higher the number on the Runestone, the better the reward will be. Up to five players can take part in a Fortress, so call on a few buddies to help out.
Harry Potter: Wizards Unite - Fortresses
Now that you've got your Runestone, levelled up and have gathered a few pals, it's time to take on a Fortress. If you're playing with pals, it would be a good idea to diversify your team as you're likely to face enemies who you'll be both Proficient and Deficient against.
It would also be wise to bring an array of Potions to heal yourself and give your stats a boost, as the base rating ranges from zero to 3230 in difficulty for Level 10 players.
In order to progress, you'll need to defeat enemies before the timer runs out. If you run out of time or health, your team will lose. If you win, you'll receive the likes of Spellbooks or Scrolls, experience, Fragments and other items.
You'll each pick an enemy to focus on, meaning that there should be at least one enemy than each player can easily defeat.
For more on the features in Harry Potter Wizards Unite that do affect your magic-casting ability, take a look at our run-down of the Professions – Auror, Professor, and Magizoologist.
To upgrade your skills, you'll need Scrolls and Spellbooks, and here are our tips on how to cast Masterful spells.
Finally, if you keep running out of Spell Energy, here's how to get more, as well as how to make the best wands.