Harry Potter: Wizards Unite Registry Guide - Wizarding Challenges, Mysteries, Treasure Trunks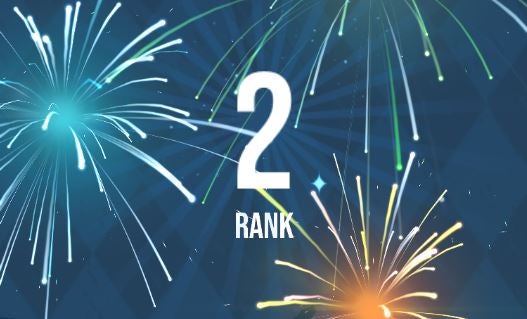 As well as the potion brewing and spell-slinging, there's a mammoth collect-a-thon at the heart of Harry Potter: Wizards Unite. There are loads of Foundables to discover and Confoundables to defeat, but regardless of how you get them, they all go in the Registry.
While the main exploration Registry is split up into categories like Care of Magical Creatures, the Dark Arts, and the Ministry of Magic, there are whole different types of things to collect too.
These include the "Brilliant Event", special challenges and lore which expands Wizard Unite's story.
Exploration Registry Ranks Treasure Trunks
Areas of Harry Potter: Wizards Unite Registry
Exploration
Challenges
Mysteries
Event
The most common Foundables that you'll come across go in the main Exploration part of the Registry, and show up as stickers once you've trapped their Trace enough times.
Once you gather enough XP - which you gain every time you complete encounters of a particular type, not just when you stick a new Foundable into your book - you'll go up a Registry Rank and receive a corresponding Treasure Trunk.
These Trunks contain Runes which you can sacrifice at Fortresses to get loot from that Runestone's pool.
For example if you gain a Registry Rank in Dark Arts, you'll get a Dark Arts Treasure Trunk, which contains Scrolls - that upgrade your Profession - and a Dark Arts Rune.
You can then use that Rune at a Fortress to get rewards from the Dark Arts pool. Different types of Runes give different rewards, so you'll have to mix things up to get everything.
Wizarding Challenges
Those Fortress rewards we mentioned earlier? They show up in your Wizarding Challenges section of the Registry.
That's right - to get items in the Challenges section of the Registry, you need to complete Fortress chambers.
Which Challenges object you get changes based on your player level, the type of Rune you use, and how high the number inscribed on it is.
The rarest of these objects seem to require a lot more fragments than exploration Foundables, so be warned, you're in for the long haul.
Event - Restricted Section Books
The Events section houses special Foundables that are available outside of the main Registry list. Currently it lists the "Brilliant Event" featuring "Fantastic Flora and Fauna" (if only it said where to find them).
Based on the in-game text, it seems like to advance the ranks of your Brilliant Event Registry section, you're supposed to complete "Special Assignments". These are found by tapping the calendar in the bottom right of the screen and navigating to the second tab from the left.
These will populate into the game on July 3 2019, and be available for a limited time.
From the character upgrade screen, we can see that the Events are important to participate in, because they give you a special reward: Restricted Section Books. These unlock some of the highest tiers of your Profession skills, so it will be well worth searching them out.
Wizards Unite Calamity Mysteries
And finally, as you collect Foundables, sometimes you'll receive an extra object: a Mystery.
When stuck into your Registry, these trigger a pop-up of lore that shed some light on the game's overarching story, helping the characters to work out what's really going on with the Calamity.
When you see that an extra item has appeared on your rewards screen, be sure to head into the Mysteries menu and check it out.
There are three chapters to collect so far, but there still might be more of the mystery left to uncover!
You don't collect these items in order. It's quite likely that you'll start getting chapter 2 items before you've even finished a page of chapter 1. To get the full picture you'll have to piece the clues together as you find them.
If you're trying to track down all of these Foundables, then you're going to need Spell Energy - here's where to get more.