New Half-Life Alyx gameplay features drones, headcrabs, and lots more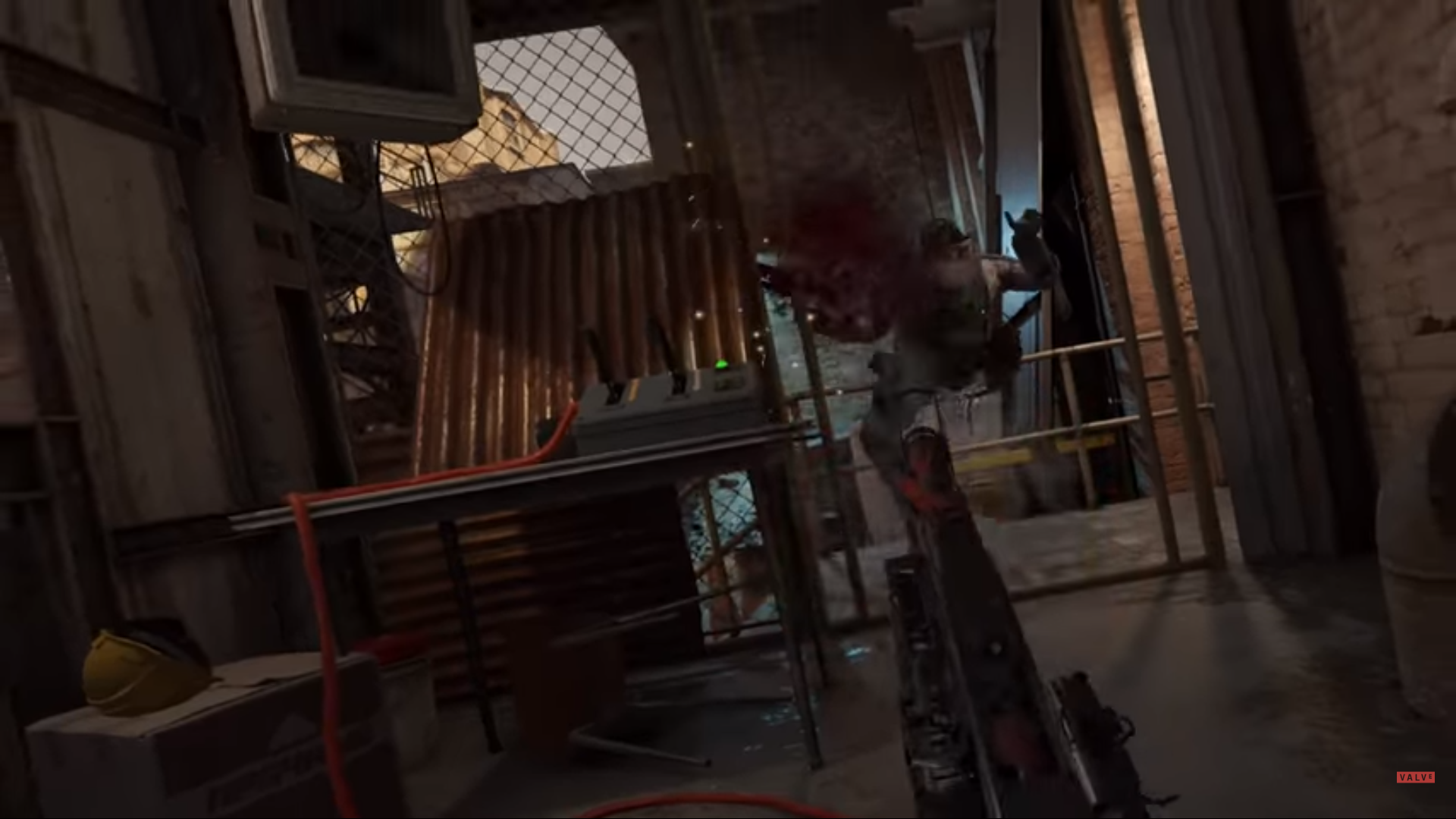 With just three weeks to go until launch, a batch of brand new Half-Life Alyx gameplay videos have surfaced online, featuring hostile drones, terrifying Headcrabs, and, of course, loads of pew-pew bang-bang guns.

Three videos were recently posted over on the official Valve YouTube channel, simply named Half-Life Alyx gameplay videos 1, 2, and 3. You can watch the first one below, and can easily access the second two from there.
On top of the three videos uploaded by Valve, IGN also posted nine minutes of Half-Life Alyx gameplay. You can watch that one below, too.
It's all still a little ambiguous, but there are a few things you can take from away from between the Valve videos and the IGN one: it's dark, it's scary, there are crustacean-faced monsters, there's a part that looks like where The Flood live in Halo, and there are loads and loads of derelict trains. Also there's some sort of energy plant covered in green sparkles (by green sparkles I mean what looks like a devastatingly deadly artificial electric current, but sparkly).
Half-Life 2 launches on March 23, 2020, and will be available to download on Steam. Given that it's a VR-exclusive (here's why), you'll need a headset to play - something that might cause an issue for some people, given that Valve's Index VR headset was still out of stock less than two weeks ago, largely because of the effect the coronavirus has had on the Index's production schedule.
If you simply can't contain your excitement, this Half-Life mod should get you pretty pumped for Alyx. Or perhaps you could consult our list of the 50 best FPS games around town (spoiler: Half-Life 2 is in the top 10). Actually, while you're at it, you might as well check out Jeremy Peel's excellent piece on how Half-Life 2 influenced a generation to make Dishonored, Dying Light, and, eventually, Half-Life Alyx.
Also, there's Half-Life content coming to Death Stranding, because of course there is.