Godfall requires an always-online connection on PS5 and PC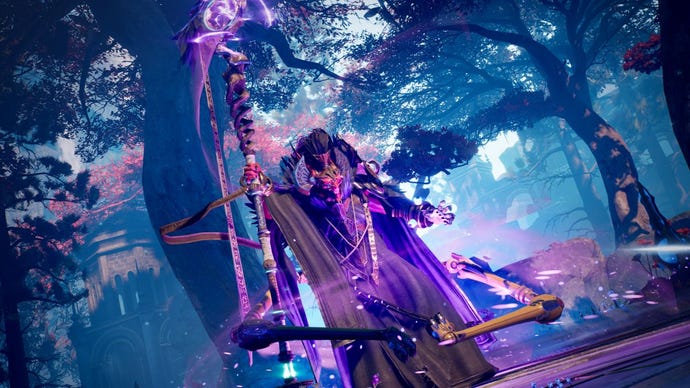 Godfall, the PlayStation 5 and PC looter-slasher, will require a consistent internet connection – even if you're playing in single-player mode.
The official PlayStation Store page for Godfall has confirmed that the game requires an internet connection to play, and you must be signed in at all times.
The "Online Play Required" label can be seen on the site. It's the same badge you'll see on games like Destiny and Fortnite that require you to have a persistent internet connection in order to access the game's features.
The official Godfall Twitter account later confirmed that the game does require an internet connection in order to play.
Somewhat unsurprisingly, the page also confirms that "PS Plus Required for Online Play", something that isn't a shock to anyone that regularly plays multiplayer games on PlayStation.
The vast majority of other loot-based games also require an always-online connection: it allows the developer greater control in preventing hacks and exploits that can undo the economy of their gear.
It stands to reason that whenever you get a loot drop, the game will do an online check in order to make sure you aren't cheating the system – meaning that character progression and so on will be stored server-side so players can't modify their save files.
Godfall will be available for PC on the Epic Games Store on November 12. The Counterplay Games title is also coming to PS5 at launch on November 12 or November 19, depending on your region.