God of War's Lost Atlantis level revealed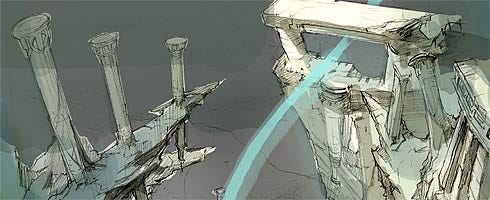 God of War II never got that sinking feeling. Here's why.
Sony's just released images and design sketches of a binned Atlantis level designed for God of War II in 2005.
The media's been put out in celebration of the launch of PSP's God of War: Ghost of Sparta, which features the watery city.
The stage was never included in the game thanks to "some high-level changes," a decision which caused senior level designer Jonathan Hawkins "heartbreak".
There's a video below of Hawkins walking through his designs.