Ghost of Tsushima Director's Cut coming in August with a new island and PS5 enhancements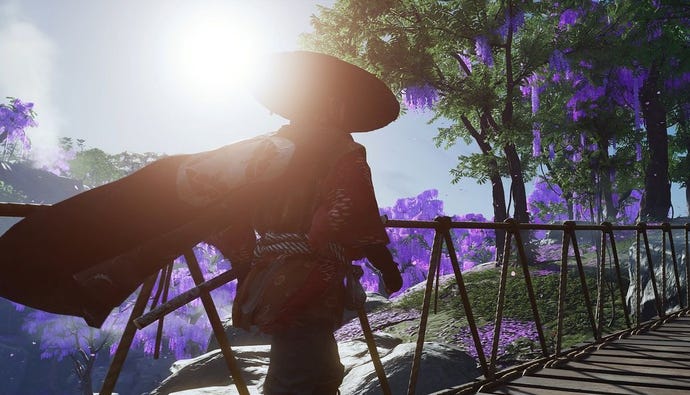 Sony has announced Ghost of Tsushima Director's Cut and it's coming out next month.
more
The Ghost of Tsushima Director's Cut will include a new island with new updates and PS5-specific enhancements for players on the newest console.
Releasing on both PS5 and PS4 consoles on August 20, the Director's Cut comes with the original game and every piece of additional content sold to date, plus the neighboring island of Iki.
In this new story on the island, Jin investigates rumors of a Mongol presence. But soon, he finds himself "caught up in events with deeply personal stakes" that will force him to "relive some traumatic moments from his past."
Beyond a whole new story and new characters, the new island also features new environments to explore, new armor for Jin as well as his horse, new mini-games, new enemy types, and more.
PlayStation 5 players will have access to a few additional new features such as cutscenes in Ghost of Tsushima and on Iki Island will now offer lip sync for Japanese voice-over.
Ghost of Tsushima: Legends and the new Iki Island expansion will all take advantage of haptic feedback and adaptive triggers in the Director's Cut. There will also be enhancements to 3D audio on PS5, as well as improved load times, 4K resolution options, and framerates targeting 60 FPS.
If you already own Ghost of Tsushima on PS4, you'll be able to transfer your save to PS5. For new players, the new Iki Island content will be available beginning in Act 2.
Alongside the Director's Cut, anyone who already owns the game will be able to download a patch containing new updates many of which were directed by feedback provided by players.
All players will receive a patch with some new accessibility options for alternate controller layouts, the option to enable a target lock-on during combat, and the option to hide your quiver during gameplay.
For Legends players, there will be some new updates including an all-new mode which will be detailed in the coming weeks.
Director's Cut will run you $69.99 on PS5 and $59.99 on PS4. If you pre-order at participating retailers, you'll receive a digital mini soundtrack with tracks from the original game as well as two new songs from Iki Island, and a digital artbook featuring a selection of art from the game as well as 10 new pieces of Iki Island concept art.
Pre-order at PS Store before launch and you'll get access to download the PS4 version immediately.