Ghost of Tsushima players have racked up some interesting stats
Some interesting Ghost of Tsushima player stats have been posted by Sony.
According to Sony, during its first 10 days of availability, Ghost of Tsushima players participated in 57.5 million duels, pet 8.8 million foxes, spent 810 years on horseback, and took 15.5 million photos.
Other stats include 139.4 million enemies collapsing in fear, 14.2 million Haikus were written, and 28.1 million flute songs were played.
You can look over the rest of the stats below.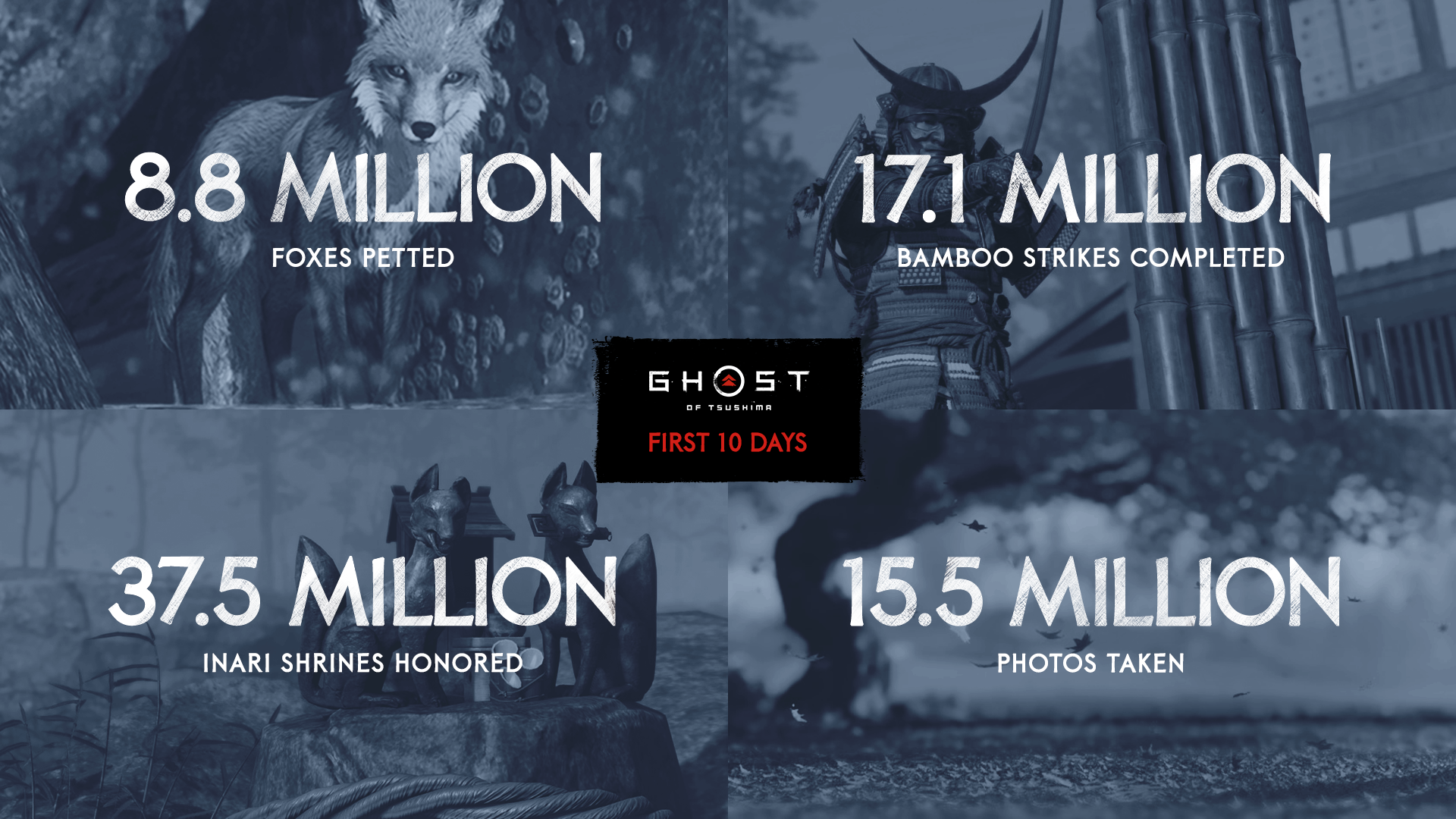 The game is PS4's fastest-selling first-party original IP and it debuted with 2.4 million sold.
If you are just getting started in Ghost of Tsushima, or just need some help, here's some tips on becoming the ultimate samurai. Here. we also give you information on the best Ghost Weapons, stance upgrades, and techniques and where to find every sword kit, vanity item and the secret hat easter egg.