Ghost of Tsushima tips - become the ultimate sneaky samurai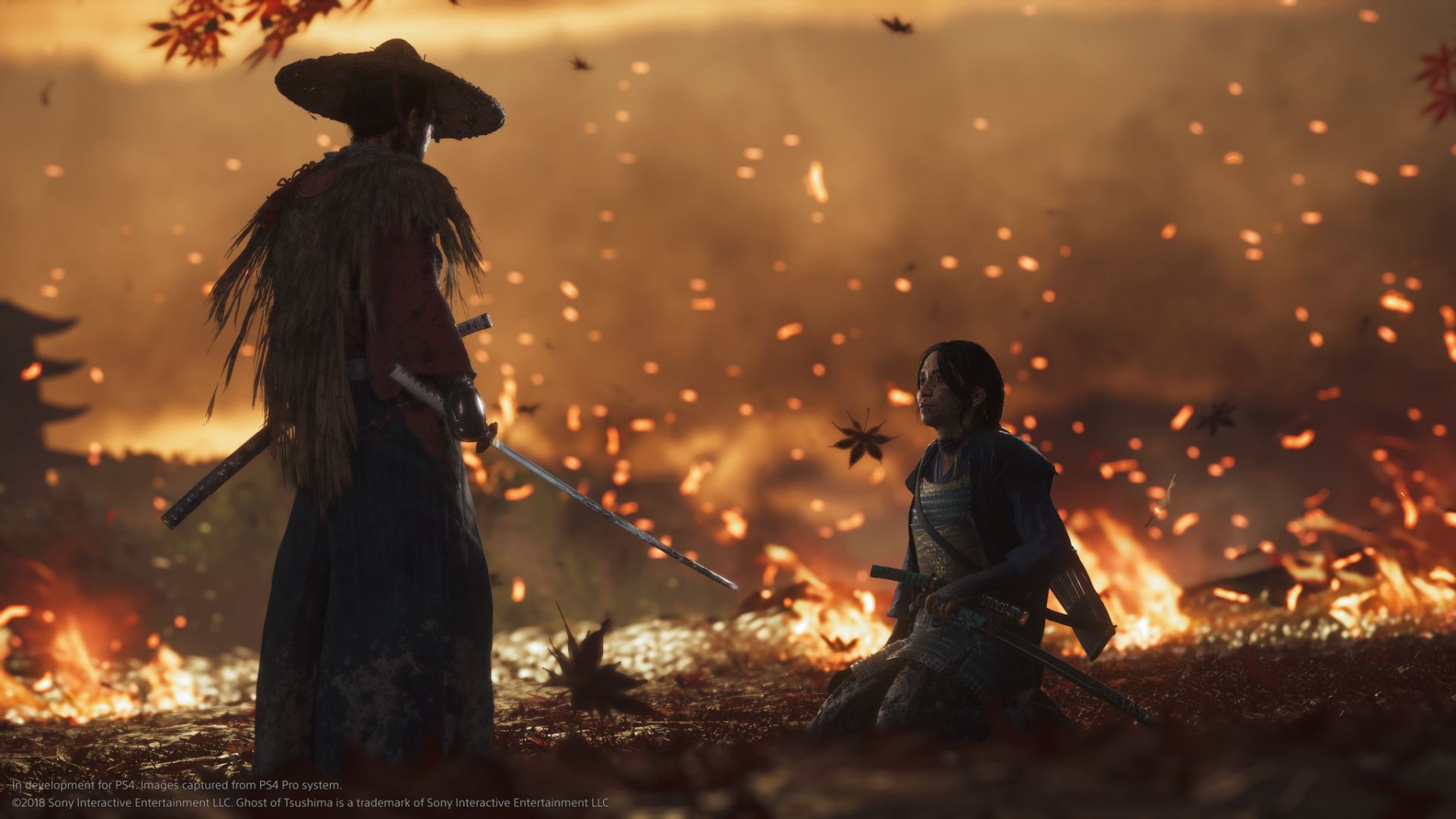 Put those traditions aside and call me your sensei - I'm about to talk you through some top tips for playing Ghost of Tsushima.
Here are some of the things I wish I'd known when I first stepped into Tsushima's beautiful, breezy battlefields.
Ghost of Tsushima - which horse should I choose?
Early on in Ghost of Tsushima you get to choose from one of three horses. Don't worry too much - they're all functionally the same. None of them can swim. Just pick the one you like the look of best. But keep in mind as you choose that you'll have to apply one of three names to it: Nobu (Trust), Sora (Sky), or Kage (Shadow). The horse you choose will be your companion for the story.
There are resources dotted around Tsushima Island, tucked away in huts, piled up near campfires, and around the bases of shrines. Hell, they're even on bodies. There's so much stuff to pick up that you'll probably not focus on it, but there's one thing you should grab whenever you're in a new area: supplies.
Supplies are the bottleneck you'll hit when you want to upgrade your armour. You'll likely have plenty of everything else, but you'll always fall short on supplies. Make a conscious effort to grab as many as you can in every Mongol camp you liberate, every town you visit, and every landmark you pass. Armour upgrades not only give you more buffs, but each level of armour upgrade comes with a new look.
Use Resolve to heal
It might be tempting to use your unlocked special attacks during duels, but it's often best to face them with ordinary attacks so you can save Resolve - the resource special attacks draw from - to heal instead. Be patient and keep your health topped up.
Taming the cold mountain
Ghost of Tsushima is not Zelda. When you get to the snowy north of the map, there's an area that's inaccessible due to extreme cold. You might think you need a certain outfit to bypass it, but that's not the case. It's tied to an optional quest so just do all the side quests around and you'll eventually figure it out. Thought I'd just save you some time bouncing off it.
Don't be afraid of the Ghost
While the game might wag its finger at you for being "dishonourable", you can't change your fate in Ghost of Tsushima. In other words, you might as well lean right into that Ghost persona.
Kunai and other Ghost tools are perfect for killing Mongols more efficiently. Stagger them with a kunai and finish them off with your sword. Sneak and thin the herd. Pull out your bow and shoot them in the eye as they advance. Use sticky bombs. Don't be afraid of the Ghost.
Use smoke bombs aggressively
Another Ghost tool that you should take full advantage of is your smoke bombs. These are a seemingly defensive tool, used to escape battles and re-engage in stealth. However, they're best used aggressively.
If you unlock the ability to chain three stealth kills together, you can drop a smoke bomb in the middle of a busy fight and instantly launch into a chain kill. This will take out three enemies in a matter of seconds.
Ghost Stance - use it in duels
Ghost Stance is a mid-game unlock that allows you to terrorise your enemies. To fill up the gauge, you have to kill without being hit. It essentially grants you three free kills. Sometimes you might have a full Ghost Stance meter when you come up against a boss, and that's a great time to use it too.
While it won't kill them outright, it will let you get in three powerful hits with no consequence and whittle that health bar down by about half.
Stances don't matter in duels
Another good tip for duels is that stances don't matter. While you will switch between the different stances in normal combat to deal with enemy archetypes, duels forget this rule. I find using the anti-shield stance is a good one for duels, since the hold triangle and follow up with a flurry combo brutalises most bosses. The sword stance lunge is another good one for advancing enemies in a duel, since duels automatically lock you onto your foe.
Don't worry about being a completionist until the end
It might be tempting to try to find everything - and you can with our Ghost of Tsushima guide to shrines, hot spring baths, and bamboo strikes - but if you're playing by yourself it's best to wait until the end. You see, as you progress the story, you unlock more Mongol camps to clear.
Clearing these also clears the fog of war on the map around them, saving you manually clearing it by walking around. It's just a shame you won't have any need for all your unlocks by then, since you'll be done.
If you're still on the fence, check out our Ghost of Tsushima review.