Genshin Impact Sakura Arborism: How to remove juvenile antics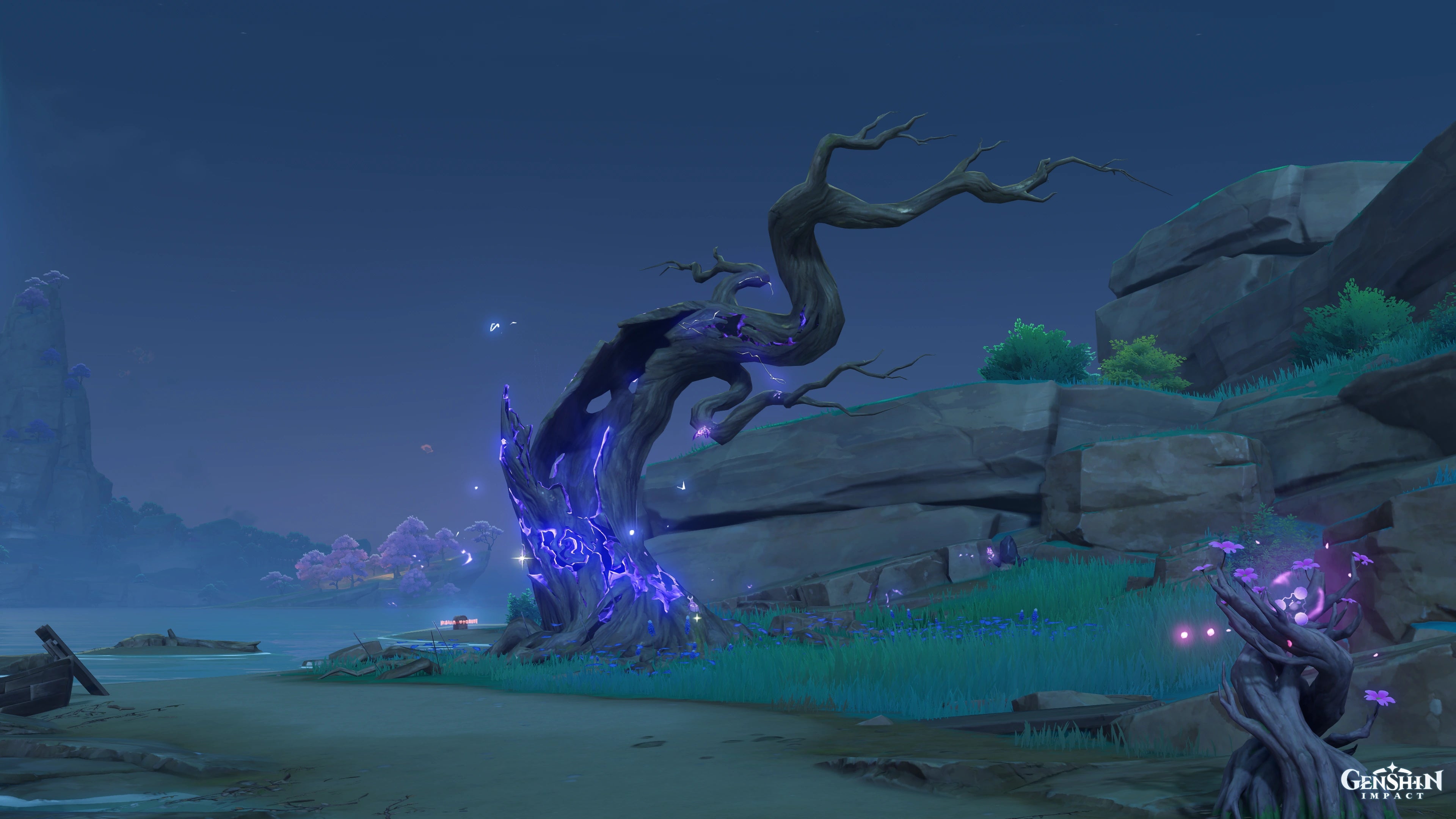 The Genshin Impact Sakura Arborism quest is a risky endeavor to rid Thunder Sakura of a mysterious problem, though you can't access it right away.
There's another, lengthier quest to finish first, but as with most quests in Inazuma, Sakura Arborism is worth the time to finish. You get a generous helping of rewards for a fairly short quest.
Genshin Impact Sakura Arborism | How to start
You'll need to complete Tatara Tales before Sakura Arborism unlocks. That takes a full, real-word week to complete, so if you're hoping to raise your Adventure Rank with Sakura Arborism, it's best look elsewhere while you finish Tatara Tales.
Once that's done, head to the hill in northern Tatarasuna, east of the Statue of the Seven there, and speak with Miyuki again.
She needs you to interrogate treasure hoarders. Head to the quest marker, then defeat the group of hoarders. It's not a difficult fight.
Genshin Impact Sakura Arborism | Thunder Sakura locations
Now you're in the heart of the quest. Miyuki needs you to find five Thunder Sakura and remove the so-called juvenile antics interfering with them, but there's a bit of danger involved in this part. Use an Electro potion or at least have Shattering Ice Elemental Resonance to reduce Electro damage.
This time, you get no quest markers guiding your way. We've circled where to look for the Thunder Sakura trees in the images below.
Genshin Impact Sakura Arborism | How to remove juvenile antics
Removing the Thunder Sakura juvenile antics involves a bit of risk. Violent thunderstorms surround each tree, and you'll get struck by lightning if you linger in one place for too long.
Use your Elemental sight to locate blue swirling pools of energy around the trees. Stand in the pools until you see sparks gather around you, then dash out at the last second. The lightning strike will clear the energy and, once all pools are cleared away, restore the tree.
Repeat this for the other four Thunder Sakura, then defeat Electro Hypostasis to earn:
500 Adventure EXP
60 Primogems
6 Mystic Enhancement Ore
4 Hero's Wit
This is just one of the new Genshin Impact quests in Inazuma. If you're looking for another world quest with even more rewards, tackle the Sacred Sakura Cleansing world quest to delve even deeper into Inazuma's lore.
If you just want to take in the scenery, though, hunt down some Sakura Bloom and Naku Weed to kickstart your Ayaka and Yoimiya Ascensions.