Ro Ghoul codes for November 2023
Ghoulishly good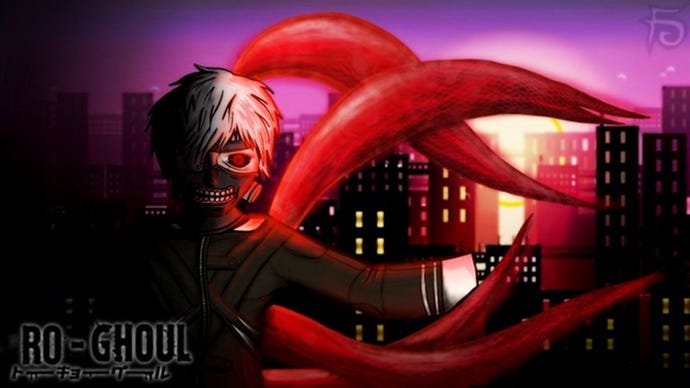 1st November, 2023: We checked for new codes.
Based on the hit anime and manga Tokyo Ghoul, Ro-Ghoul is a dark fantasy that sees you join up with one of two factions: Either as a Ghoul with the aim of wiping out humankind, or as a member of the CCG (Commission of Counter Ghoul), and with the aim of protecting humankind. No matter which faction you join, you are going to need as much Reputation and Yen as possible and as many RC Cells that you can get your hands on – helping you get the game pass for cheap, evolving your Kagune and getting better masks.
This is where Roblox's Gacha system kicks in with the game's developer, SushiWalrus, releasing Ro-Ghoul codes for free Yen and the hard to come by RC Cells. On this page you'll find all the latest codes, helping you quickly get the most out of the game.
New Ro-Ghoul codes tend to release monthly, though some expire before the month's end. It's worth checking back here to see if any new codes have dropped, as we'll keep you up to date with the latest codes.
---
Latest Ro-Ghoul codes
!Code ANNIVERSARY-5: 4,000,000 RC & 4,000,000 yen
!Code ANNIVERSARY-4: 4,000,000 RC & 4,000,000 yen
!TrafMask: Traf Mask
!Code 500MV: 500,000 RC and 500,000 yen
!Code ANNIVERSARY-2: 2,020,000 RC and 2,020,000 yen
!Code 1M FAVS: 1,000,000 RC and 1,00,000 yen
!Code HNY2020 : 500,000 RC and 500,000 yen
!Code Sub2EDITTY: 50,000 yen
!Code Sub22KMz: 50,000 yen
!Code Sub2OrdinaryPotato: 50,000 yen
!Code Sub2GoldenOwl: 50,000 yen
!Code Sub2Roball: 50,000 yen
!Code Sub2Sagee4: 50,000 yen
!Code Sub2xAomSakarin: 50,000 yen
!Code Sub2Sky1Ms: 50,000 yen
!Code Sub2Praveen: 50,000 yen
!RoballMask: Deku Mask
!ibemask
!Roziku
!Code Sub2КоПанда
!Code Sub2NanoProdigy
!Code Sub2Telanthric
!Code Sub2RedDeMon
!Code Sub2Sky1Ms
!Code Sub2NaiMark
!Code Sub2MIANNN
!Code Sub2MaTunMCS
!Code Sub2KeizoHaHa
!Code Sub2ItsBear
!Code Sub2Tokiitou
!Code FollowGODisPP
!Code Sub2ibemaine
!Code Sub2Axiore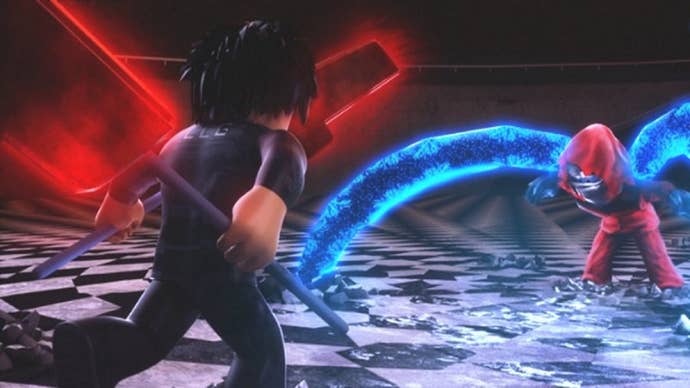 How do I redeem Ro-Ghoul codes?
Like with Slayers Unleashed codes, you need to simply type the code into the chat box by accessing it with a forward-slash. Ro-Ghoul codes all start with an exclamation mark, and most use "code" as well. Make sure to type in the full code and be careful of case.
---
We've got plenty more Roblox codes for free skins, items, and more. King Legacy codes help you build the best character possible, while our Shindo Life code list is the best way to get free spins. If fighting and anime are more your thing, then check out our page on Anime Fighting Simulator codes. Alternatively, head on over to our list of Blade Ball codes for help with the popular experience.