GameServers exclusive dedicated PC server provider for Black Ops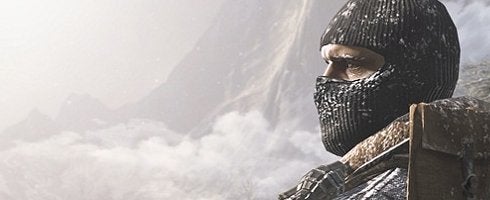 Activision and Treyarch has announced GameServers will be the exclusive dedicated server provider for Call of Duty: Black Ops on PC.
When released in November, the game will automatically have dedicated server support, but according to the GameServers' pre-order page, you'll have to pay $14.95 a month for an 18 max player limit on ranked servers.
Unranked servers will cost $0.99 a month per player up to maximum of 24, with Teamspeak support costing an additional fee. If you order more than one month at a time, you can get discounts for a 3, 6, and 12 month prepays.
"We are extremely excited about this unprecedented relationship with Activision to offer dedicated servers exclusively for Black Ops", said GameServers CEO David Aninowsky. "We are placing a great amount of pressure on ourselves to ensure that we exceed any and all expectations."
Treyarch community manager Josh Olin said this partnership allows for high-quality private servers, adding in that Treyarch-hosted dedicated will stay free, reiterating Mark Lamia's comment that the online component of the game will always be free.
"If players want to run a dedicated Ranked or Unranked server on the PC, they will have to rent one through GameServers," Olin told IGN.
"Treyarch will be providing a fleet of 'Day-1 Servers' (through GameServers) which will be up and operational on November 9th. Nobody will have to rent a dedicated server through GameServers in order to play the game, but for anybody who wants to run their own server, it will be run from GameServers.com."
Call of Duty: Black Ops is out November 9 for PC, PS3, Wii, and Xbox 360.