Fortnite Season 8 Teasers: final teaser shows off sentient banana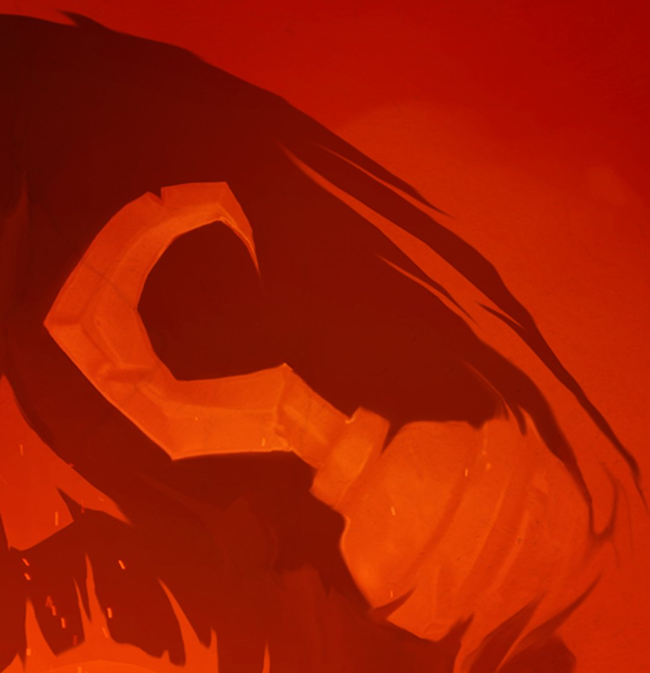 Another day, another Fortnite teaser! With just a few days left before Season 8 officially kicks off, Epic Games has shared the final teaser image on Twitter.
The last teaser for Season 8 has been revealed and shows off what looks like a sentient, bug-eyed banana. We're not sure if they'll be something you can fight in a Battle Royale or if they'll be a part of the Save the World missions, but bananas are definitely coming to town.
Explore the world
Challenge your fate
Unearth the secrets
Adventure awaits.
Season 8 starts tomorrow! pic.twitter.com/7RqNbhSeFG

— Fortnite (@FortniteGame) February 27, 2019
Pieced together, the four images look a lot like a skull bursting out of the top of a volcano, which near enough confirms a few rumours regarding volcanic eruptions and the undergoing massive changes.
There's only one more day until Season 8 begins, so let's take a look at the other teasers from this week.
Fortnite Season 8 Teasers
The day three teaser has landed, showing off "beasts of ash and fire" who we assume will come from the giant eggs. You can see the snarling beasts in the latest teaser, though they look quite cat-like in appearance.
There were rumours that dragons might appear in Season 8, so maybe it's a dragon-cat hybrid beast.
The teaser also makes reference to a stash and loot, so perhaps this will be an LTM or a mission in Save the World where you and your squad will need to take down one of these strange creatures.
Awaken beasts
Of fire and ash
Battle it out
And loot the stash.
2 days to Season 8. pic.twitter.com/rdMrhYbZ1S

— Fortnite (@FortniteGame) February 26, 2019
The day two teaser is even more cryptic and interesting than the last, showing a snake - which looks to be hooded like a cobra - on a fiery background.
"Those who arrive on waves" seems to be another quite overt reference to the hypothesised nautical or pirate theme, but the references to caves aren't as clear.
Rumour has it that the tremors around the Fortnite map are going to result in an earthquake that opens up fissures in the ground. Perhaps these could be linked?
The snake, as well as the references to treasure gleaming in caves, gives me an Arabian Nights vibe, so maybe we'll see something like the Cave of Wonders appear somewhere?
Day one's picture clearly features a pirate hook and is accompanied by a description that is bursting with nautical pirate references about treasure:
"'X' Marks The Spot
Treasure abound
Loot that has been lost
Can always be found.
4 days to Season 8."
Players are speculating that the cracks that have appeared across the map will result in the landmass splitting into smaller islands.
The potential island theory is gaining momentum thanks to a comment made by the game's lead designer, Eric Williamson, in a recent AMA on Reddit.
'X' Marks The Spot
Treasure abound
Loot that has been lost
Can always be found.
4 days to Season 8. pic.twitter.com/1U8n7x4pQQ

— Fortnite (@FortniteGame) February 24, 2019
When asked to describe Season 8 in four words, Williamson replied "Bananas" four times. The response was made even more mysterious thanks to the odd numbering, which you can check out below.
To go one further, serial Fortnite leakers FNBR Leaks put out the following tweet, showing the two teasers placed back to back:
From that, it looks like they're going to fit together to make a skull, which looks a lot like Skull rock - the pirate lair from Peter Pan.
Understandably, the prospect of pirates and sailing around the map has Twitter users drawing comparisons with Rare's Sea of Thieves.
We'll no doubt see more teases over the coming days, which should give us a better idea of what lies in store.
For now, you can keep up with all of the Season 8 rumours right here.