Fortnite: Search between movie titles - White Lion, Orange Crusher and TV Dreams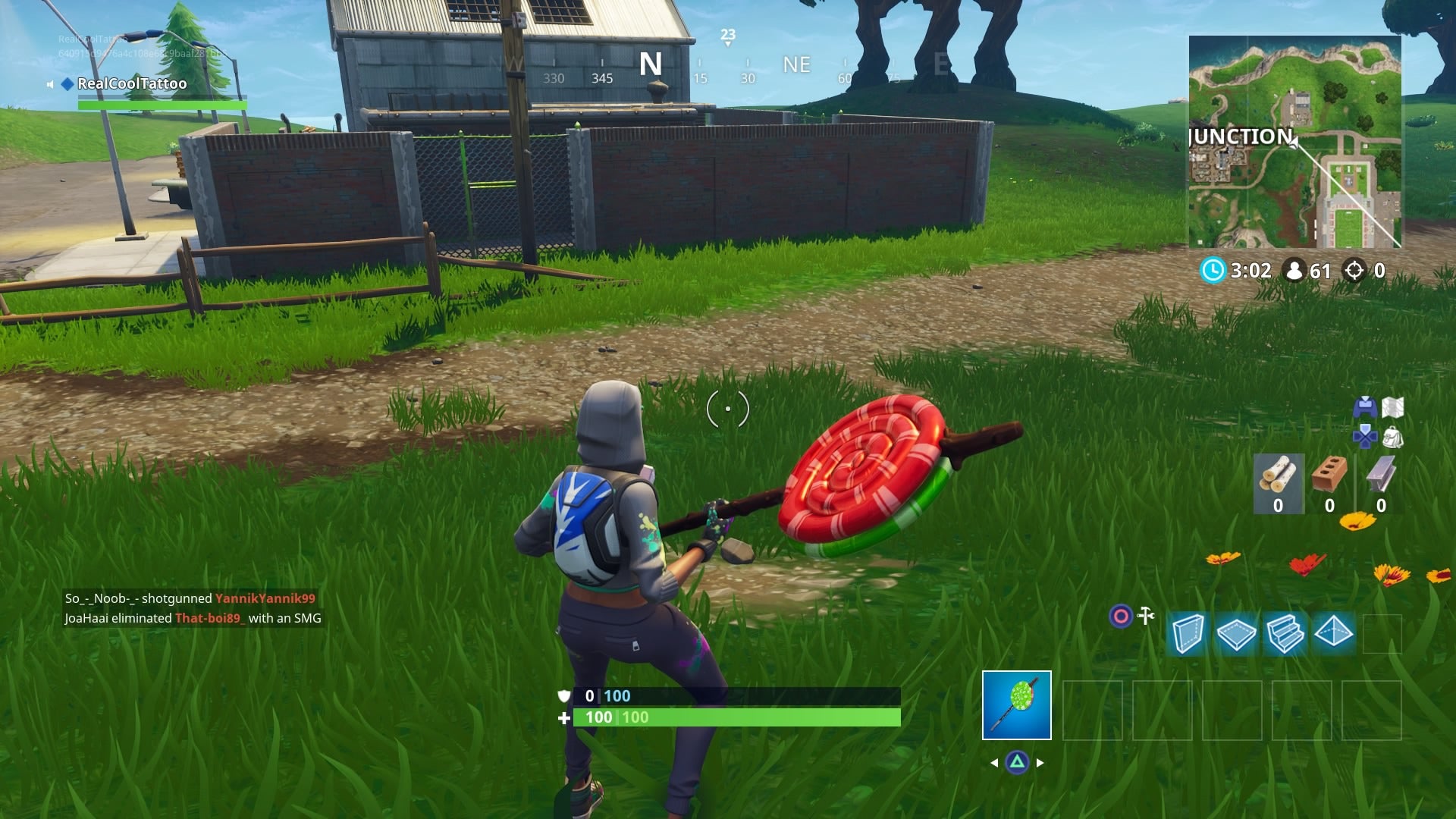 This week's Fortnite "search between" challenge is up in lights. Here's where you can search between Movie Titles.

The challenge this time is a little different. In previous weeks there have just been cryptic locations listed on the challenge page of the main Fortnite menu.
But here, Epic Games have been a bit sneakier and sent us on a bit of a merry dance. At Risky Reels - on the west side of the area - you'll see a sign with a big arrow that lists the movies that are showing at the Drive in Theatre. This is where "between the Movie Titles" means.
Search between Movie Titles
On the sign you'll see three movies listed: White Lion, The Orange Crusher, and TV Dreams. This means that you'll have to search between the White Lion statue at the new Soccer Stadium, the Orange Crusher at Junk Junction, and the TV Dreams set in the unnamed location in the north of the map.
Go to the location below -just to the east of Junk Junction - and you'll find the Battle Star:
If that wasn't hype enough, we've also had confirmation that Fortnite Season 5 will start in the second week of July.
For a hand with the rest of the final week 10 challenges in Season 4, take a look at our full page.
This week you have to skydive through floating rings, and search chests in Junk Junction.
All of Season 4's challenges are still available - but only for another week - so if you need help mopping them up use the links below to visit our guide pages: