Fortnite Week 3 Challenges: how to earn bonus XP, battle stars and extra V-Bucks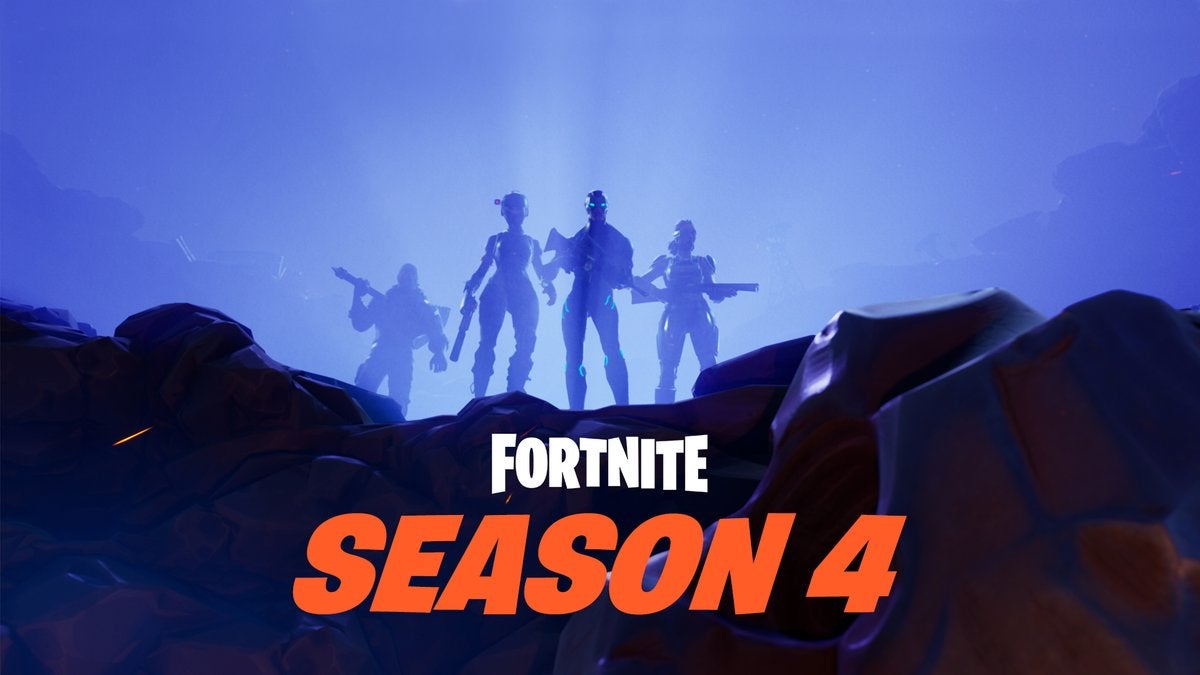 Fortnite challenges for Season 4 Week 3 are live, giving you another opportunity to rise up the tiers in Battle Royale.

You can only complete these challenges for another couple of days though, since Fortnite Season 5 starts this Thursday.
Season 4 Battle Pass owners of Fortnite can check out all the challenges for week 3, which will hand you more Battle Stars and XP. Complete 4 of the seven weekly challenges and you'll net another 4,000 XP on top of everything else you're earning. Doing so will move you up the tiers, unlocking new emotes, outfits and V-Bucks.
Fortnite Season 4 Week 3 Challenges
Revive Players - 5 stars

All you need to do is revive 5 players during Duo or Squads matches. Easy.

Deal damage with Pistols to opponents - 5 stars

Pistols aren't the most glamorous weapons in Fortnite. We recommend the Hand Cannon for damage of the Suppressed Pistol for rapid take downs.

Search Chests in Lonely Lodge - 5 stars

Not the most popular location for dropping in, but Lonely Lodge has plenty of chests stashed away.

Search Rubber Duckies - 5 stars

You'll need to find 10 Rubber Duckies dotted around the map. We have a full and clear visual guide right here for you.

Follow the treasure map found in Salty Springs (HARD) - 10 stars

Check out the map in Salty Springs to find the giant Battle Star. You can drop straight in from the Battle Bus to claim that.

Sniper Rifle Eliminations (HARD) - 10 stars

Two kills with a Sniper Rifle will bag you 10 stars.

Eliminate opponents in Tilted Towers (HARD) - 10 stars

As if Tilted Towers isn't a killzone already, now you can get rewarded for taking down three players among the carnage.
Note: These challenges have been updated by Epic Games. The challenge Watch a Match Replay has been replaced with Revive Players.
As ever, you'll need the Season 4 Battle Pass to be able to access the challenges. The Battle Pass costs 950 V-Bucks and can be purchased through the in-game store.
A new Fortnite patch has also gone live, offering a Burst Assault Rifle and health-restoring apples, as well as an auto pick-up option.
Don't forget that previous weeks challenges remain live so there's still opportunities to grab that extra XP and any remaining Battle Stars.
Week 9 Challenges: Visit the Center of Named Locations, Follow the Treasure Map found in Haunted Hills
Week 8 Challenges: Search 7 Hungry Gnomes, Search between a Bear, Crater and a Refrigerator Shipment
Week 6 Challenges: Search between a Playground, Campsite, and a Footprint, Spray over Carbide and Omega Posters
Week 5 Challenges: Greasy Grove treasure map, Dance with others to raise the Disco Ball near Loot Lake, more
Week 4 Challenges: Visit 3 different storm centers, search between a bench, ice cream truck and helicopter, more
Week 2 Challenges: Dance in front of film cameras, search between scarecrow, pink hotrod and big screen, more