Fallout: New Vegas gets glitzy new shots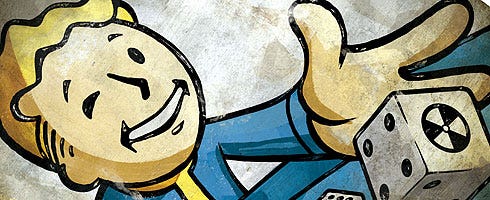 The glitz and glamour of Las Vegas: Fallout style. All summed up in these new shots.
The spin-off from Alpha Protocol dev Obsidian Entertainment was shown off last week in France at a pre-E3 Bethesda showcase. If you loved Fallout 3, this is going to knock you out.
The game hits this fall for PS3, 360 and PC.
We had a nice chat with the game's creative director Chris Avellone on all things Fallout and Obsidian, from studio lay-offs to the game's new Hardcore Mode.