Bethesda, VG247 invades France - everything in one place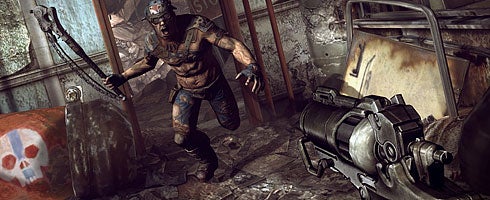 We came, we saw, we conquered.
We were in France last week, just outside Paris, to see some of Bethesda's future titles for this and next year, such as Rage, Fallout: New Vegas, Brink and Hunted: The Demon's Forge.
We spoke, drank and watched games throughout the two-day event, all for you. Get everything below.
We had lovely chats with Chris Avellone of Obsidian on Fallout: New Vegas, Tim Willits from id on Rage and a two-part Brink interview with Splash Damage's Ed Stern and Paul Wedgwood.
The stuff in bold is what you need to read, innit.