Fallout: New Vegas devs shooting for 30fps on consoles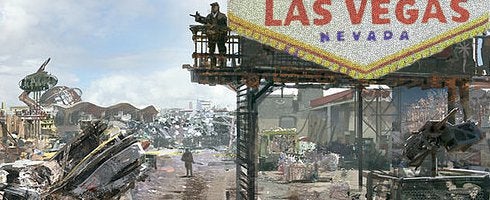 The console versions of Fallout: New Vegas will be running at 30fps, assuming the development team hits its target.
Speaking in an interview with VG247 at a press event last week, senior designer Chris Avellone told UK ed Johnny Cullen that while the console framerate isn't locked yet, it will, of course, run faster on PC.
"I don't actually know the framerate on consoles, but the reason it was probably running so fast is because it was on a PC here, obviously," he said.
"The actual thing we always want to shoot for though, is to try and make sure it's at least 30 on any of the platforms we release it for, because otherwise you feel the affects when it's playing".
Good news, then: it should feel the same whether you get it for PS3 or Xbox 360.
New Vegas is expected to hit stores in the fall, and you can get the full interview with Avellone through here.