EG Expo 2010: RAGE session liveblog - more news on multiplayer coming next year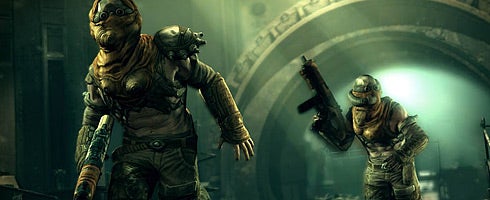 Tim Willits from id Software and his rich, Texan accent showed off RAGE at the Eurogamer Expo today, and we were there liveblogging what was shown of the post-apocalyptic shooter.
It sounds like an awesome game, and you can get caught up on what we saw below.
Photos and filming were forbidden for the session, so we didn't get anything. Sorry.
Lots of shooting was shown, along with how to get missions/quests, and from the sounds of it, there will be loads of weapons and many scenic environments.
Willits wouldn't discuss multiplayer for the game, stating the mode would be talked about more next year. Same with co-op since that too apparently falls under the multiplayer umbrella.
Here's looking at 2011, then.
RAGE is slated for release around fall next year.