DICE plans to do a better job with Battlefield: Bad Company 2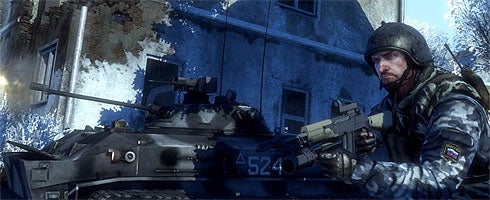 DICE has said that it learned its lesson with Battlefield: Bad Company and plans to do a better job on the sequel.
Speaking with GI.biz, creative director Lars Gustavsson told the site that the studio was so used to developing shooters for the PC crowd, that it underestimated consoles users.
"To me, Battlefield: Bad Company was an eye-opener, and for a very long time I think the PC audience was seen as the hardcore, the most competitive and dedicated audience. Maybe at one time that was partially true, but now we definitely see a fanatic shooter audience on console.
"I think one of our biggest mistakes with Battlefield: Bad Company for example was that when we started making it, laying out the plans, the view on the gamer was that it's a console audience, and we need to treat them a bit more gently, since they're less experienced...
"Well, when we shipped it - it was quite a long project - the audience had grown, matured, played more online... so they knew what a shooter on a console should be like, what to expect.
"So I think in some areas, as lead designer on that project, I feel that we could have done a better job of meeting those expectations, even though I was extremely pleased with the project."
You can read more of the interview with Gustavsson through the link.