Destiny offers players "nearly limitless" customization options, says Bungie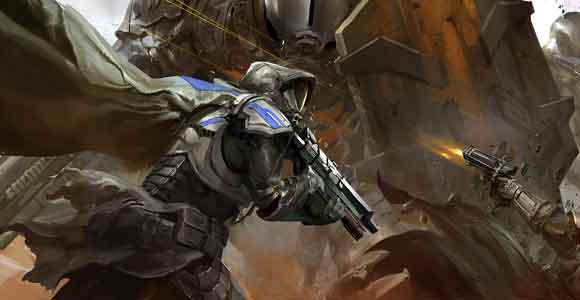 Destiny will offer players a plethora of character customization options, Bungie stated during its Polygon attended session at GDC 2014.
According to technical art lead Scott Shepherd, a number of armor, skins, weapons and other customization items will be made available to players, some of which can be collected in the game an slotted in the character panel.
This will provide players the ability to personalize and upgrade nearly every aspect of their characters with a nearly limitless combination of armor, weapons, and visual flair.
The team is working to strike a balance between functionality an aestheticism so that everything is both functional visually appealing.
Bungie wants Destiny to grow "over the next decade," so the customization system needs to remain accessible and gear needs to be maintainable for years to come.
"We've seen the system get better and better the more content we add to it," Shepherd said. "This bodes well for a franchise we want to expand on for years and years."
To bring more 'life' into the characters, Bungie is using Faceware Technologies, a markerless 3D facial motion capture solution, to add "lifelike expressions and human-realistic emotions to Destiny's characters," as we previously reported.
Faceware's motion capture system was previously used on Bungie's Halo: Reach, and the product line uses video to capture "every detail of an actor's face, and computer vision software to transfer that performance quickly to digital characters."
The tech has been used previously in titles such as Camouflaj's Republique, Grand Theft Auto 3-5, NBA 2K10-2K14, and Crysis 2-3.
Destiny is slated for a September 9 release on PlayStation 3, PS4, Xbox 360 and Xbox One.