Death Stranding's engine is the same one used for Horizon: Zero Dawn, chosen after Hideo Kojima toured Sony's studios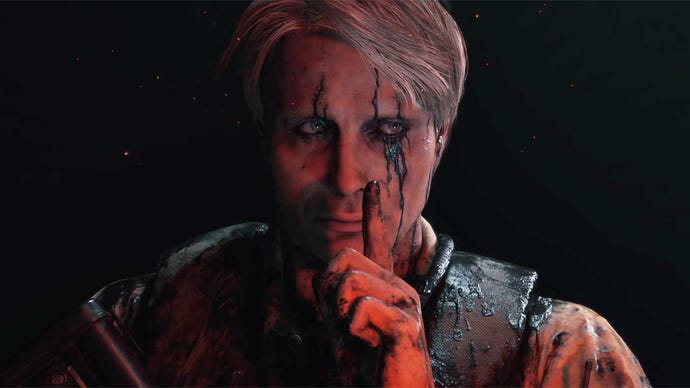 Death Stranding runs on tech you've probably seen in mouth-watering PS4 Pro footage for Guerilla's new baby.
Death Stranding is being developed in Decima Engine, Hideo Kojima revealed during a PlayStation Experience panel this weekend.
Kojima said he chose Decima for Death Stranding after embarking on a tour of all Sony's major studios in company with Sony's chief wizard Mark Cerny, shortly after partnering with the besotted platform holder.
Decima was developed by Guerrilla Games, the Dutch studio responsible for Killzone and Horizon: Zero Dawn, and well known for pushing PlayStation hardware further than most other developers can. Guerrilla boss Herman Hulst said the engine has advanced by a "quantum leap" in the past few years, as amazing footage of Horizon: Zero Dawn and now Death Stranding's gorgeous real-time cinematics certainly hint.
You can't blame Kojima for wanting to borrow somebody else's engine this time; he spent years working on FOX Engine for Metal Gear Solid at Konami, but had to leave it behind. Luckily Kojima seems pretty pleased with Decima and said he has a "good feeling" about Guerrilla. I'm sure Sony will encourage the studio to provide plenty of support to the Death Stranding team at Kojima Productions.
You can watch the full Death Stranding panel from PlayStation Experience above.