Half-Life's Headcrab and Gravity Gloves have gameplay features in Death Stranding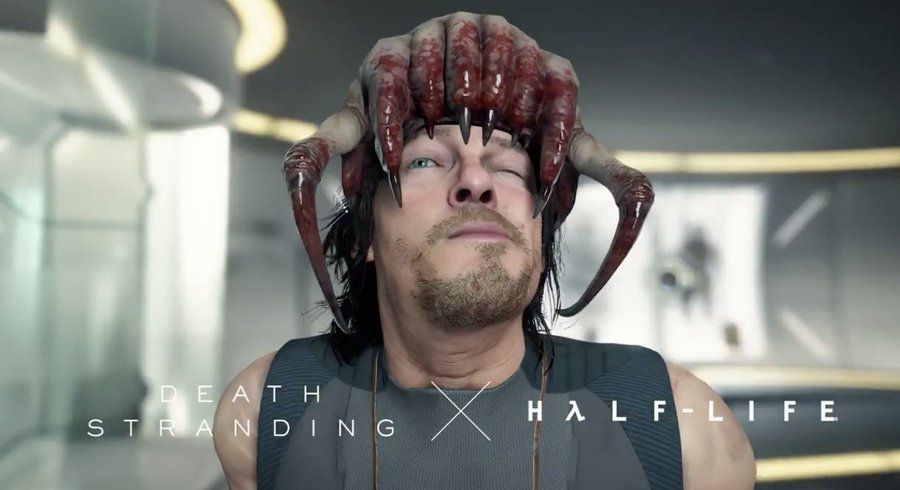 The Gravity Gloves and Headcrab bonuses in Death Stranding are not just for show.
When the PC version of Death Stranding was officially announced, Kojima Productions revealed a neat little Half-Life-themed promotion.
Owners of Death Stranding on PC will receive the Gravity Gloves from Haf-Life: Alyx, and the Headcrab headwear. Today, Hideo Kojima announced that these items actually confer in-game bonuses, though didn't detail what those would be.
Death Stranding has various items that offer gameplay advantages, such as the Otter Hood, which is a reward for completing Conan O'Brien's mission. The Otter Hood lets you swim faster, so it's possible a similar upgrade awaits players who acquire the Half-Life items.
Interestingly, though, this could indicate that both will be mission rewards, not necessarily a free bonus. Unless, of course, they're skins for existing items. The Gravity Gloves, may just have the same function as the in-game Power Gloves.
In the DS PC ver trailer, what Sam is wearing is called the Headcrab and Gravity Gloves from Half-Life. Since those are collaboration items, each one has a special feature. See the comparison of Half-Life: Alyx and DEATH STRANDING below.
Pre-Order now:https://t.co/TxRuNL91u2 pic.twitter.com/6R42eqe4hT

— HIDEO_KOJIMA (@HIDEO_KOJIMA_EN) March 12, 2020
Death Stranding on PC also has a potentially bigger bonus, that being a photo mode. The PC version will use Denuvo, it has been confirmed.
Death Stranding is out June 2 on PC.