Dead Rising 2 to launch in Australia uncut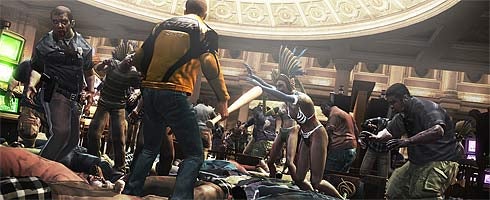 Australia's ratings board, the OFLC, has classified Dead Rising 2 for a release in the country with an MA15 rating. Best news? It's releasing in the country uncut and unedited: Aussies get a break at last.
The board gave the rating for the game's "Strong Horror Violence, Blood and Gore, and Sexual References."
Australia is coming under increased pressure to implement an 18 rating for games; the highest age limit a game can be granted in the country is 15.
EA's Frank Gibeau blasted the Australian government on the issue recently, saying "policies that don't allow for the rating of mature content in videogames effectively censor entertainment choices for adults."
Light does appear to be at the end of the tunnel, however. Michael Atkinson, the Australian politician most vocal in his opposition to an 18 rating stepped down in March, to be replaced by John Rau - who supports the idea of introducing a higher limit.
Dead Rising 2 was delayed by a month earlier this week. Originally due at the end of August or start of September in the US and Europe, it will now launch at the end of September or start of October for PS3, 360 and PC.