Cyberpunk 2077 concept art reveals what Johnny Silverhand looked like before Keanu Reeves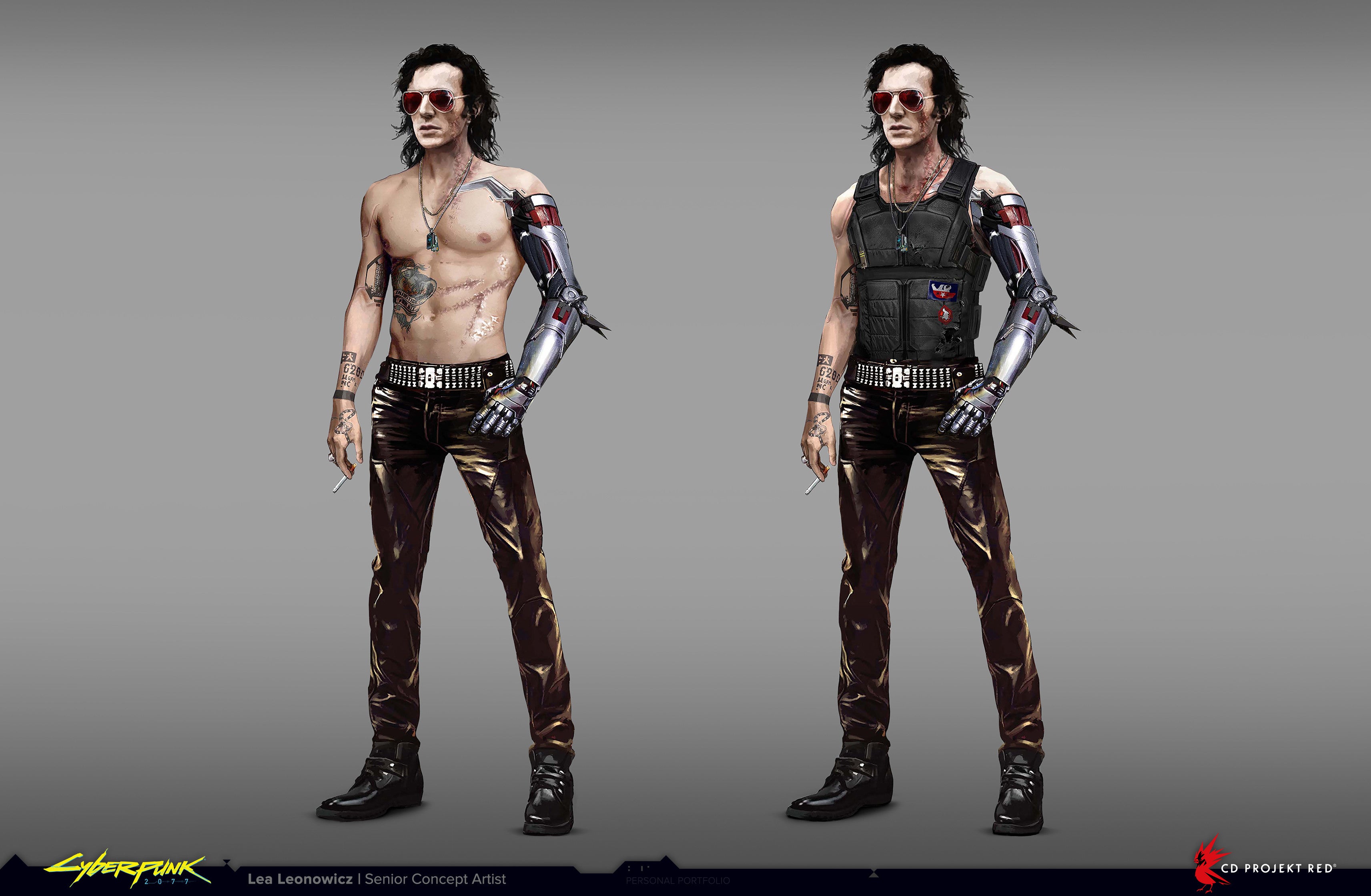 Here's Johnny!
Here's what Cyberpunk 2077's Johnny Silverhand could have looked like if Keanu Reeves hadn't taken the role.
As spotted by AltChar, CD Projekt RED's senior concept artist and coordinator Lea Leonowicz posted a bunch of concept drawings to ArtStation showing various ideas for what the rockerboy-slash-anti-corporate freedom fighter might have looked like. There are a few different takes on the character, with different 1980s rock fashion vibes. Silverhand's, erm, silver arm is also his right in a few drawings, rather than the final version whose left arm has been replaced.
There's also concept art depicting the character's tattoos and scars.
It's not clear exactly when these concepts were created, but it likely will have been before July 2018, when Reeves first met with CD Projekt. Leonowicz also uploaded some previously-released preproduction art concepts from 2014 a few days before she posted her designs for Silverhand, so it's possible these date back to that time too.
The news that Reeves was playing Johnny Silverhand in Cyberpunk 2077 was revealed at E3 2019 when The Matrix, John Wick, and Speed star appeared on-stage at Microsoft's conference. Shortly after we found out that this wasn't just a cameo; Silverhand was going to be a major character in the game.
Cyberpunk 2077 launched on December 10, 2020, following a number of delays. Since released, developer CD Projekt has come under fire for the quality of the game on PlayStation 4 and Xbox One. Sony also took the unprecedented step of removing the title from the PlayStation Store altogether.
The firm has issued a number of apologies since Cyberpunk 2077's launch, most recently saying that it wasn't aware of many of the game's problems ahead of release and that it was rolling out a patch to fix many of its issues. That CD Projekt wasn't aware of the problems the game faced was debunked shortly after this apology, with staff telling Bloomberg that Cyberpunk 2077's development was troubled and employees didn't think the game would come out before 2022.