Cyberpunk 2077's first big patch arrives in ten days as CD Projekt Red apologises for the launch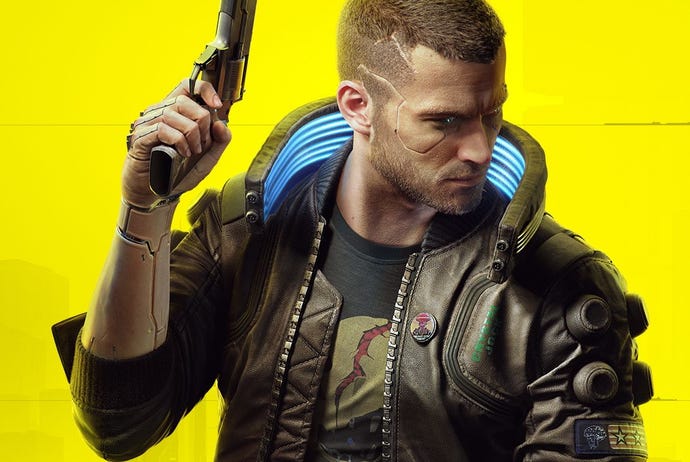 CD Projekt Red has kicked off the year with an apology, and a commitment to fixing the game it shipped broken last year.
Cyberpunk 2077 developer CD Projekt Red has posted an apology video to try and explain how and why the studio decided to ship the PS4 and Xbox One versions in the state they were in.
The studio also gave an update on the free DLCs promised, and the PS5 and Xbox Series X/S patches.
In a video message delivered by CDPR co-founder Marcin Iwinski, the executive started by acknowledging that the decision to ship the console versions was ultimately made by management. According to Iwinski, many of the issues that cropped up at launch were not spotted in testing.
Iwinski also reiterated that CDPR was not trying to mislead its console audience about the state of the game, but simply wanted to put as much work into optimising those versions leading up to the launch as possible, which is why console review code came in very late.
One particular challenge was getting asset streaming to work well on last-gen hardware, something Cyberpunk 2077 clearly still struggles with. Nevertheless, Iwinski confirmed that two major patches are dropping early this year, the first of which releases in ten days.
Throughout 2021, you can also expect more patches and hotfixes, alongside the promised free DLCs. As for the free next-gen upgrades, those will instead arrive in the second half of this year.
In an FAQ on the game's official site, the studio also addressed fears that Cyberpunk 2077 developers would have to crunch yet again to deliver these fixes.
"The team is working to bring relevant fixes to the game without any obligatory overtime. Avoiding crunch on all of our future projects is one of our top priorities," the studio said, though it's worth noting that crunch across the games industry is rarely officially mandated.
As for when players can expect the digital PS4 version to return to the PlayStation Store, the studio was non-committal.
"We are working on fixes and updates, and are working with Sony to bring Cyberpunk 2077 back to PlayStation Store as soon as possible," CDPR wrote.
"I'd like to end this video by assuring you that we treat this entire situation very seriously, and are working hard to make it right," Iwinski said in closing.
"The guiding principles of our company are still core to what we do. We still want to make amazing games and have an open communication with you, our players. For now, our immediate focus is to work hard on making sure you enjoy Cyberpunk 2077 regardless of platform."